Event Details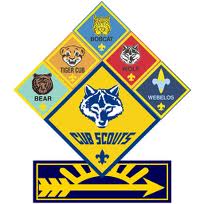 Cub Commotion in th Ocean 2021
This is the on-line registration system for Cub Scout Day Camps.
Registration is now open for units to make a registration deposit.
Payments may be made by credit card, or mailing in a check. Your unit account can also be used.
Please have one person responsible for handling all registration. That person will be the one contacted concerning questions about the registration and/or payments.
When & Where
NorthernErie Bank Sports Park
Monday 06-21-2021 8:30 AM ET to
Friday 06-25-2021 4:30 PM ET
---
CentralCustaloga Town Scout Reservation
Monday 06-28-2021 9:00 AM ET to
Friday 07-02-2021 3:30 PM ET
---
SouthernSalem Community Center
Monday 07-12-2021 9:00 AM ET to
Friday 07-16-2021 3:00 PM ET