Chief Kiondashawa Merit Badge College
Event Details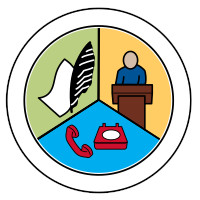 Chief Kiondashawa District
Merit Badge College
Saturday, October 9, 2021
Thiel College | Greenville, PA
---
Participant Check-in: 7:00 am - 7:30 am
Opening Ceremony: 7:30 am - 7:45 am
Sessions 1: 8:00 am - 10:00 am
Session 2: 10:00 pm - 12:00 pm
Lunch: 12:00 pm - 1:15 pm
Session 3: 1:30 pm - 4:00 pm
Closing: 4:00 pm
---
PLEASE NOTE!
· ACCOMPANYING PARENTS AND/OR SCOUT LEADERS: Adult registration ($10.00) is required in order to attend the lunch buffet with your Scout(s). Optional training sessions will also be available for any attending adult. These include Merit Badge Counselor Training, Hazardous Weather Training and Scouting Q&A.
· Classes will be filled on a first-come, first served basis. Class size is limited. Classes marked with Part 1 and Part 2 are double sessions and Scout must be present for both sessions.
· This is a "Class A" Uniform (field uniform) event.
· Scouts are reminded that the first step in the Merit Badge process is to have a discussion with their Scoutmaster before they register for any classes or begin work on any merit badge(s). Scouts must bring Blue Cards for each Merit Badge they are registering for, with all parts filled out, including Scoutmaster's signature. Blue cards will be returned to the Scout at the end of each class.
· Prerequisites are requirements that you should complete BEFORE CK-MBC-21. BE SURE TO CHECK THE PREREQUISITE REPORT FROM THE REGISTRATION PAGE FOR THE CLASSES YOU ARE TAKING. Bring all materials to class with you such as notes, pictures, reports, letters, etc. BSA Merit Badge Pamphlets are NOT required, however Scouts are encouraged to print, use and bring merit badge worksheets for each merit badge they wish to complete. They can be found at: www.usscouts.org/mb/worksheets. We do not guarantee that you will complete any badge.
· Bring extra money for the Trading Post!
· Public WiFi will be available. Log on to "Thiel guest". No password is required but you will need to enter an email address.
· Do A Good Turn Daily: Each Scout is asked to bring 3 or more canned or non-perishable food items which will be donated to Good Shepherd Food Pantry in Greenville.
· Lunch is a "Taco Bar" in the Student Center Cafeteria (#31) from 12:00 p.m. 1:30 p.m. and includes gluten free and vegetarian options.
Contact: Jill Blance, CK District Commissioner, 724-931-9343, sharontroop3@yahoo.com
When & Where
CK Merit Badge College 2021Thiel College
Saturday 10-09-2021 7:00 AM ET to 4:00 PM ET
Past