Chief Kiondashawa Merit Badge College
Event Details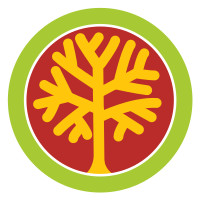 Chief Kiondashawa District
Merit Badge College
Saturday, October 5, 2019
Thiel College | Greenville, PA
---
Participant Check-in: 7:00 am - 7:30 am
Opening Ceremony: 7:30 am - 7:45 am
Sessions 1: 8:00 am - 10:00 am
Session 2: 10:00 pm - 12:00 pm
Lunch: 12:00 pm - 1:15 pm
Session 3: 1:30 pm - 4:00 pm
Closing Ceremony: 4:00 pm
---
PLEASE NOTE!
· Classes will be filled on a first-come, first served basis. Class size is limited. Classes marked with Part 1 and Part 2 are double sessions and both parts must be taken.
· This is a "Class A" Uniform (field uniform) event.
· Scouts are reminded that the first step in the Merit Badge process is to have a discussion with their Scoutmaster before they register for any classes or begin work on any merit badge(s). Scouts must bring Blue Cards for each Merit Badge they are registering for, with all parts filled out, including Scoutmaster's signature.
· CHECK ONLINE REGISTRATION FOR YOUR PREREQUISITES!!!! Prerequisites are requirements that you should complete BEFORE CK-MBC-19. Bring all materials to class with you such as notes, pictures, writings, reports, letters, etc. Scouts are encouraged to print and use the merit badge workbook for each merit badge they wish to complete. Merit Badge pamphlets are NOT required. We do not guarantee that you will complete any badge.
· Free Youth Protection Training and MB Counselor Training will be available for Adult Leaders! Register online.
· "Ask the Eagle Coordinator": Do you have questions about how the Eagle rank process works, if a project idea is a good one, how to fill out the workbook or what to expect from an Eagle Board of Review? You can bring your questions to the CK Life to Eagle Coordinator in the cafeteria during the lunch break.
· Bring extra money for the Trading Post!
· Public WiFi will be available.
Questions: Jill Blance, CK District Commissioner
724-931-9343, sharontroop3@yahoo.com
When & Where
CK Merit Badge 2019Thiel College
Saturday 10-05-2019 7:00 AM ET to 4:00 PM ET
Past