Cub Scout Resident Camp 2023
Event Details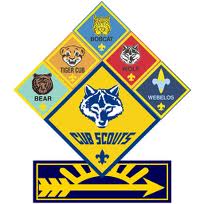 This is the on-line registration system for Cub Scout Resident Summer Camp at Custaloga Town Scout Reservation.
A place will be reserved for every $25 deposit you make for each Scout. The $25 will not secure an entire site unless you make a deposit for the maximum capacity of the site. This is a first come (first paid) procedure

Payments may be made by credit card, mailing in a check, deducting from your unit account at McGarvey Scout Service Center.
Please have one person responsible for handling all registration. That person will be the one contacted concerning questions about the registration and/or payments.
Note the box to the right "Attachments". the "Campsite Alignment Matrix" will show what units have already signed up in every week and site.
Campsite Matrix
Campsite availability is shown in real time for each session of camp.
Adirondacks
(capacity: 1 unit, 16 attendees)
Session 1
Session 2
Session 3
Beard
(capacity: 1 unit, 22 attendees)
Session 1
Session 2
Session 3
Boyce
(capacity: 2 units, 38 attendees)
Session 1
Session 2
Session 3
Lower Drake
(capacity: 2 units, 32 attendees)
Session 1
Session 2
Session 3
Perry
(capacity: 4 units, 46 attendees)
Session 1


45 CK
62B CK
231F CD
20
8
6
Session 2

51B CD
557B MTC
22
7
Session 3

76F CK
9025F GTC
16
10
Powell
(capacity: 1 unit, 22 attendees)
Session 1
Session 2
Session 3
Schell
(capacity: 2 units, 30 attendees)
Session 1

82F CD
31B MTC
7
18
Session 2
Session 3
Seton
(capacity: 2 units, 28 attendees)
Session 1
71B OP
9
Session 2
71F OP
10
Session 3
228F CK
15
Shenango
(capacity: 3 units, 40 attendees)
Session 1
Session 2
33B GR
8
Session 3
Upper Drake
(capacity: 2 units, 34 attendees)
Session 1
352 OP
10
Session 2
9022F GTC
33
Session 3
51B CD
2
West
(capacity: 3 units, 44 attendees)
Session 1
78F CK
24
Session 2
173F OP
25
Session 3
111B CD
28
LEGEND
No units or participants registered for campsite
Campsite is reserved but has room for additional unit(s)
Campsite has reached unit or participant limit
When & Where
Session 1Custaloga Town Scout Reservation
Thursday 07-20-2023 5:00 PM ET to
Sunday 07-23-2023 4:00 PM ET
Past
---
Session 2Custaloga Town Scout Reservation
Thursday 07-27-2023 5:00 PM ET to
Sunday 07-30-2023 4:00 PM ET
Past
---
Session 3Custaloga Town Scout Reservation
Thursday 08-03-2023 5:00 PM ET to
Sunday 08-06-2023 4:00 PM ET
Past