2024 Summer Camps - Camp Independence
Event Details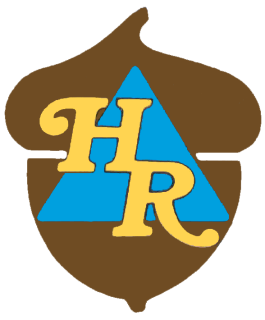 *NOTICE*
PLEASE REVIEW THE DATES BELOW! THEY HAVE CHANGED!
-updated 7/31/2023
Join us in 2024 at Camp Independence!
A brand new theme is coming to Camp Independence!
Weird Science
More information coming soon!
Multiple camp sessions are offered throughout the summer. We're sure to have an opportunity that fits your family's schedule perfectly. Even if your den or pack is not coming to camp or you can't come at the same time, you are still welcome to join us at Camp Independence. Join us for your own Independence adventure!
Our fully furnished campsites offer wall tents on platforms, covered picnic tables, latrines with wash basins, and campfire circles for your use. Want to bring your own camping equipment with you? Go for it!
Camp Independence Session Options:
Rookie Camp - A one-night experience, perfect for Tigers and brand-new Scouts with little to no camping experience, Rookie Camp provides a taste of the Camp Independence experience.
2024 Rookie Camp - July 6-7 (Sat.-Sun.)
Pack Camp - Perfect for families with multiple Scouts, Pack Camp provides a program for all age groups in the pack at the same time. Age groups will be divided up to receive age-specific programs and activities during the day while getting to participate in campwide programing, campfires, and meals as a whole group. All sessions include an option for Webelos and Arrow of Light Scouts to stay and extra day for extra Webelos focused programs such as a hike to one of Heritage Reservation's two Scouts BSA resident camps - Camp Liberty or Camp Freedom.
2024 Session Dates
| | | |
| --- | --- | --- |
| Session | Date | Days of the Week |
| Pack Camp 1 | June 20-23 | Thursday-Sunday |
| Pack Camp 2 | June 27-30 | Thursday-Sunday |
| Pack Camp 3 | July 11-14 | Thursday-Sunday |
| Pack Camp 4 | July 17-21 | Thursday-Sunday |
| Pack Camp 5 | July25-29 | Thursday-Sunday |
All campers will check in on Thursday with younger Scouts checking out Sunday morning.
Webelos and Arrow of Light Scouts will have the option to stay through dinner Sunday to participate in extra Webelos/AOL focused programs.

When & Where
Pack Camp 1Camp Independence @ Heritage Reservation
Thursday 06-20-2024 1:30 PM ET to
Sunday 06-23-2024 10:00 AM ET
---
Pack Camp 2Camp Independence @ Heritage Reservation
Thursday 06-27-2024 1:30 PM ET to
Sunday 06-30-2024 10:00 AM ET
---
Rookie CampCamp Independence @ Heritage Reservation
Saturday 07-06-2024 9:00 AM ET to
Sunday 07-07-2024 10:00 AM ET
---
Pack Camp 3Camp Independence @ Heritage Reservation
Thursday 07-11-2024 1:30 PM ET to
Sunday 07-14-2024 10:00 AM ET
---
Pack Camp 4Camp Independence @ Heritage Reservation
Thursday 07-18-2024 1:30 PM ET to
Sunday 07-21-2024 10:00 AM ET
---
Pack Camp 5Camp Independence @ Heritage Reservation
Thursday 07-25-2024 1:30 PM ET to
Sunday 07-28-2024 10:00 AM ET