2021 Fall Heritage Reservation OA Lodge Service Weekend (Ordeal and Brotherhood)
Event Details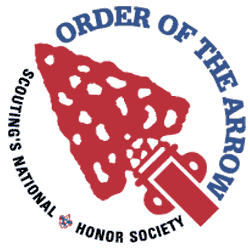 Join the brothers of Allohak Menewi Lodge 57 for a weekend of fellowship, service, and great food at Heritage Reservation. Event attendance is open to lodge members from all chapters.
Individuals called out for Order of the Arrow membership have the opportunity to complete their Ordeal. Ordeal candidates must review the attached Ordeal Candidate Information sheet. -->
Eligible members will have an opportunity to complete their Brotherhood conversion if interested. Brotherhood candidates must review the attached Brotherhood Conversion Information Sheet. -->
Cabin space is limited so attendees should be prepared with a tent.
All attendees must provide a complete BSA Medical Form Parts A & B. Forms will be returned at the end of the weekend. Forms not picked up will be destroyed.
Individuals requesting special dietary accommodations must contact Lodge Commissary Adviser Joel Erickson (contact information below) at least one week prior to the event to discuss needs.
Cost (10 days prior to event at which the price increases by $10):
$25 = Current Lodge Members
$40 = Brotherhood Candidates
$50 = Ordeal Candidates
$0 = Current Lodge Members serving as Elangomats
When & Where
Heritage ReservationHeritage Reservation
Friday 09-24-2021 7:00 PM ET to
Sunday 09-26-2021 10:00 AM ET