Heritage Weekend Programs 2020
Event Details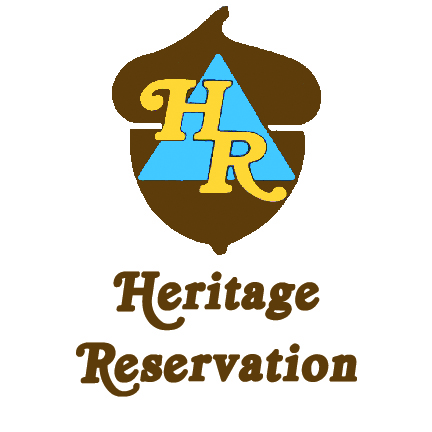 All programs will begin promptly at 9:00 a.m.
Participants should arrive at Heritage Reservation between 8:00 a.m. and 8:30 a.m. and check in at the Keystone Building for a COVID Screening prior to going to program locations.

Programs will be modified as needed to support social distancing.

Program equipment will be sanitized between groups and users.

Participants should come prepared with a mask or face covering for use when social distancing is impractical.

Participants should dress to be outside for the weather.

Several activities require the participant to come prepared with specific clothing an/or equipment. Without this clothing or equipment, participants will not be allowed to participate. See the Heritage Weekend Programs Requirements document for more information --->

All participants should bring a completed BSA Health and Medical Record Parts A & B

Participants should bring water bottles, sun screen, and a lunch for the day.

Participants will need to provide SM signed blue cards for all merit badge programs.
Available Programs:
Further information about each activity, including clothing and equipment requirements can be found by clicking the HR Weekend Program Requirements documents found under Attachments --->
Activity
Cost
Addl. Info
Archery
$30
ATV Adventure
$50
Minimum Age 14
Climbing Merit Badge
$30
Recommended Age 13
Offered: 6/27, 7/18, 8/1
Day Program - Fishing
Day Program - Geocaching
Day Program - Orienteering
Day Program - Hiking
Leatherwork Merit Badge
$15
Offered 6/20, 7/11, 7/25
Open Aquatics
Afternoon Only
Project COPE
$35
Recommended Age 13
Offered 6/20, 7/11, 7/25
Rifle Shooting
$35
Shotgun Shooting
$45
Trail to First Class
$15
Wood Carving Merit Badge
$15
Offered: 6/27, 7/18, 8/1
When & Where
Session 1Heritage Reservation
Saturday 06-20-2020 9:00 AM ET to 5:00 PM ET
Past
---
Session 2Heritage Reservation
Saturday 06-27-2020 9:00 AM ET to 5:00 PM ET
Past
---
Session 3Heritage Reservation
Saturday 07-11-2020 9:00 AM ET to 5:00 PM ET
Past
---
Session 4Heritage Reservation
Saturday 07-18-2020 9:00 AM ET to 5:00 PM ET
Past
---
Session 5Heritage Reservation
Saturday 07-25-2020 9:00 AM ET to 5:00 PM ET
Past
---
Session 6Heritage Reservation
Saturday 08-01-2020 9:00 AM ET to 5:00 PM ET
Past