2023 Scouts BSA Resident Camp - Camp Liberty
Event Details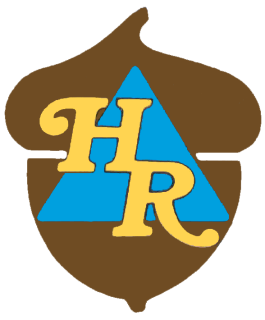 Join us for adventure in 2023 at Camp Liberty, Heritage Reservation's patrol cooking based Scouts BSA resident camp! Located on a peninsula extending out into deep blue Lake Courage, Camp Liberty is the perfect spot to watch the patrol method shine as Scouts work together to prepare and serve all of the camp meals in your campsite. All of the supplies and utensils are furnished through the camp commissary.
Add to this the exciting program we offer - including over 50 merit badge offerings, a first year camper program, the Day Trek older Scout adventure program, and much more - and it makes perfect sense why thousands of Scouts continue to call Camp Liberty their home away from home each and every summer.
PAID IN FULL BY 4/1/2023
SCOUT*
$460
ADULT
$200
PAID IN FULL BY 6/1/2023
SCOUT*
$485
ADULT
$200
PAID 6/2/2023 OR AFTER
SCOUT*
$510
ADULT
$200
*Day Trek is an additional $30 per activity day

CAMPSITE AVAILABILITY DOES NOT REFLECT SESSION CAPACITY
Campsite Matrix
Click here to see campsite availability.
Breeds Hill
(capacity: 2 units, 35 attendees)
Week 1
463B NCAC
4
Week 2
1561B EV
9
Week 3
Week 4
171B SN
37
Week 5
636B LEC
16
Week 6
Bunker Hill
(capacity: 3 units, 80 attendees)
Week 1
344B SN
55
Week 2
150B SN
42
Week 3
Week 4
198B FR
28
Week 5

264B NCAC
264G NCAC
18
6
Week 6
Cowpens
(capacity: 2 units, 30 attendees)
Week 1
249B DMVC
10
Week 2
510B EV
16
Week 3
158B FR
13
Week 4

646B LA
152B BC
14
10
Week 5
766B BV
22
Week 6
Ft. Duquesne
(capacity: 2 units, 60 attendees)
Week 1
284B EV
18
Week 2
366B EV
39
Week 3
1449B NCAC
46
Week 4
701B LEC
57
Week 5
243B SN
23
Week 6
58B MTC
36
Ft. McHenry
(capacity: 2 units, 40 attendees)
Week 1

373B LA
9344G SN
19
17
Week 2
238B EV
14
Week 3
Week 4
4B EV
40
Week 5

345B MCC
345G MCC
5
6
Week 6
348B SN
10
Ft. Moultrie
(capacity: 2 units, 30 attendees)
Week 1
Week 2
9181G SN
18
Week 3
Week 4
257B WFC
19
Week 5
Week 6

1B PO
27B PO
2
7
Ft. Pitt
(capacity: 2 units, 60 attendees)
Week 1
111B LA
41
Week 2


9109G LA
329B SN
9329G SN
9
49
12
Week 3

830B FR
9830G FR
17
7
Week 4

1094B NCAC
239G NCAC
25
19
Week 5
1320B MT
9
Week 6
1450B NCAC
33
Jamestown
(capacity: 2 units, 45 attendees)
Week 1
99B LA
16
Week 2

1392B MT
228B EV
6
39
Week 3
Week 4
1369B MT
21
Week 5
Week 6
284B MCC
35
Plymouth
(capacity: 2 units, 40 attendees)
Week 1
291B NCAC
27
Week 2
181B SN
40
Week 3
90B LA
32
Week 4
257B WFC
25
Week 5

496B BV
1031B MT
20
5
Week 6
296B EV
24
Prospect Hill
(capacity: 2 units, 25 attendees)
Week 1
683G MTC
11
Week 2
1434B NCAC
13
Week 3
Week 4
1005B MT
25
Week 5
Week 6
Trenton
(capacity: 2 units, 30 attendees)
Week 1

380B JA
9380G JA
23
6
Week 2
1017B MT
28
Week 3
407B NCAC
12
Week 4
9191G MT
9
Week 5
Week 6
Williamsburg
(capacity: 2 units, 25 attendees)
Week 1
1365B MT
13
Week 2

1313B MT
9228G EV
4
9
Week 3
9198G FR
17
Week 4
321B SN
2
Week 5
Week 6

472B NCAC
472G NCAC
4
13
Yorktown
(capacity: 2 units, 32 attendees)
Week 1
321B SN
36
Week 2
1313B MT
35
Week 3
301B FR
33
Week 4
414B BV
11
Week 5
1168B MT
9
Week 6
1097B NCAC
18
LEGEND
No units or participants registered for campsite
Campsite is reserved but has room for additional unit(s)
Campsite has reached unit or participant limit
When & Where
Week 1Camp Liberty @ Heritage Reservation
Sunday 06-18-2023 1:00 PM ET to
Saturday 06-24-2023 10:00 AM ET
Past
Limit One Registration Per Unit
---
Week 2Camp Liberty @ Heritage Reservation
Sunday 06-25-2023 1:00 PM ET to
Saturday 07-01-2023 10:00 AM ET
Past
Limit One Registration Per Unit
---
Week 3Camp Liberty @ Heritage Reservation
Sunday 07-02-2023 1:00 PM ET to
Saturday 07-08-2023 10:00 AM ET
Past
Limit One Registration Per Unit
---
Week 4Camp Liberty @ Heritage Reservation
Sunday 07-09-2023 1:00 PM ET to
Saturday 07-15-2023 10:00 AM ET
Past
Limit One Registration Per Unit
---
Week 5Camp Liberty @ Heritage Reservation
Sunday 07-16-2023 1:00 PM ET to
Saturday 07-22-2023 10:00 AM ET
Past
Limit One Registration Per Unit
---
Week 6Camp Liberty @ Heritage Reservation
Sunday 07-23-2023 1:00 PM ET to
Saturday 07-29-2023 10:00 AM ET
Past
Limit One Registration Per Unit