2023 Scouts BSA Resident Camp - Camp Freedom
Event Details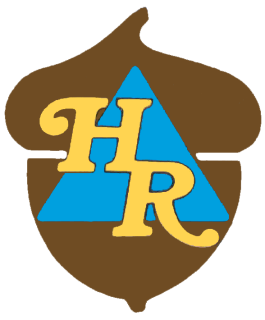 Join us for adventure at Camp Freedom, Heritage Reservation's Scouts BSA resident camp with a dining hall! In a location offering campsites on ridge tops and on waterfronts, Camp Freedom is the perfect place for your troop to camp this summer. A dining hall with a capacity of 400 is responsible for feeding hungry Scouts and Scouters - we'll save you a seat!
Add to that the exciting program we offer - including over 50 merit badge offerings, a first year camper program, the Day Trek older Scout adventure program, and much more - and it makes perfect sense why thousands of Scouts continue to call Camp Freedom their home away from home each and every summer.
PAID IN FULL BY 4/1/2023
SCOUT*
$460
ADULT
$200
PAID IN FULL BY 6/1/2023
SCOUT*
$485
ADULT
$200
PAID 6/2/2022 OR AFTER
SCOUT*
$510
ADULT
$200
*Day Trek is an additional $30 per activity day
​​
CAMPSITE AVAILABILITY DOES NOT REFLECT SESSION CAPACITY
Campsite Matrix
Click here to see campsite availability.
Bedford
(capacity: 2 units, 30 attendees)
Week 1
226B SN
14
Week 2

338B EV
1640B LA
20
8
Week 3
843B SKC
25
Week 4

891B LA
44B MAC
13
5
Week 5
1305G MT
11
Week 6
Brandywine
(capacity: 2 units, 30 attendees)
Week 1
944B NCAC
17
Week 2

120B MD
962B NCAC
18
4
Week 3
1B ODD
31
Week 4
34B WCC
30
Week 5
945B NCAC
23
Week 6
Concord
(capacity: 2 units, 30 attendees)
Week 1

318B SKC
7318G SKC
25
10
Week 2

425B BV
134B JA
21
10
Week 3

5151B FT
40B MAC
10
15
Week 4
2011B LHC
21
Week 5
254B FCC
13
Week 6

68B BC
68G BC
20
8
Ft. Bennington
(capacity: 2 units, 25 attendees)
Week 1
195B JA
23
Week 2
262B FR
11
Week 3
Week 4
1634B NCAC
15
Week 5
121B JA
21
Week 6
Ft. Lebouef
(capacity: 2 units, 30 attendees)
Week 1
340B MCC
25
Week 2
2020B NCAC
26
Week 3
6452 DBC
3
Week 4
248B FR
22
Week 5
377B SN
17
Week 6
Ft. Ligonier
(capacity: 2 units, 40 attendees)
Week 1

53B LA
51B NCAC
7
20
Week 2

3945B LA
9945G LA
15
13
Week 3

5152B FT
115B LA
10
4
Week 4
653B JA
19
Week 5
Week 6

53B LA
94B NBFC
3
13
Ft. Necessity
(capacity: 2 units, 40 attendees)
Week 1
4065B SKC
12
Week 2

716B OC
716G OC
24
9
Week 3
Week 4
99B LEC
23
Week 5
9006G EV
7
Week 6
King's Mountain
(capacity: 1 unit, 18 attendees)
Week 4
89B PO
9
Lexington
(capacity: 2 units, 40 attendees)
Week 1
1543B EV
19
Week 2

664B LEC
664G LEC
27
7
Week 3
926B NCAC
7
Week 4

409B BV
834B FR
24
16
Week 5
3B COLC
24
Week 6

1501B NCAC
457B HMC
8
7
Logstown
(capacity: 2 units, 25 attendees)
Week 1
682G NCAC
16
Week 2
962B NCAC
25
Week 3
Week 4
2359B BAC
16
Week 5
Week 6
Mass Bay
(capacity: 2 units, 40 attendees)
Week 1

1268G NCAC
268B NCAC
12
25
Week 2

1515B EV
17B JA
7
12
Week 3
452B DBC
40
Week 4

1159B GC
1325B NCAC
15
13
Week 5

23B EV
9023G EV
19
9
Week 6

1448B EV
660B DMVC
23
13
Old Allegheny
(capacity: 2 units, 60 attendees)
Week 1
682B NCAC
40
Week 2

24B PO
97B NBFC
23
21
Week 3
38B PDC
17
Week 4
400B GR
31
Week 5
186B JA
47
Week 6
Saratoga
(capacity: 2 units, 50 attendees)
Week 1
2B FR
28
Week 2

147B SR
433B NCAC
18
21
Week 3
215B EV
29
Week 4
1452B EV
23
Week 5
210B EV
29
Week 6
Taunton
(capacity: 2 units, 40 attendees)
Week 1

152G MAC
52B MAC
9
14
Week 2

1315B MT
815B BAC
9
16
Week 3
843B SKC
25
Week 4

7004B EV
15B EV
28
8
Week 5
349B MCC
21
Week 6
1305B MT
27
LEGEND
No units or participants registered for campsite
Campsite is reserved but has room for additional unit(s)
Campsite has reached unit or participant limit
When & Where
Week 1Camp Freedom @ Heritage Reservation
Sunday 06-18-2023 1:00 PM ET to
Saturday 06-24-2023 10:00 AM ET
Past
Limit One Registration Per Unit
---
Week 2Camp Freedom @ Heritage Reservation
Sunday 06-25-2023 1:00 PM ET to
Saturday 07-01-2023 10:00 AM ET
Past
Limit One Registration Per Unit
---
Week 3Camp Freedom @ Heritage Reservation
Sunday 07-02-2023 1:00 PM ET to
Saturday 07-08-2023 10:00 AM ET
Past
Limit One Registration Per Unit
---
Week 4Camp Freedom @ Heritage Reservation
Sunday 07-09-2023 1:00 PM ET to
Saturday 07-15-2023 10:00 AM ET
Past
Limit One Registration Per Unit
---
Week 5Camp Freedom @ Heritage Reservation
Sunday 07-16-2023 1:00 PM ET to
Saturday 07-22-2023 10:00 AM ET
Past
Limit One Registration Per Unit
---
Week 6Camp Freedom @ Heritage Reservation
Sunday 07-23-2023 1:00 PM ET to
Saturday 07-29-2023 10:00 AM ET
Past
Limit One Registration Per Unit