Camp Guyasuta Merit Badge Day - Coin Collecting
Event Details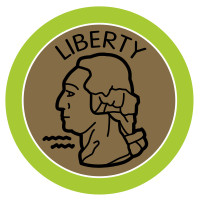 Camp Guyasuta Merit Badge Day
Scouts BSA Advancement Merit Badges
Scouts taking a merit badge class are required to talk with their Scoutmaster regarding the badge and receive a signed Blue Card to bring to class.
Upon arrival at Camp Guyasutua check the sign for where to check in. No walk-ins will be accepted.
Classes are held at Camp Guyasuta, 300 23rd street, Sharpsburg, PA 15215
Please note the following for all merit badge courses:
Scout is required to attend the whole session to earn credit.
* Please bring a water bottle
*Bring blue merit badge card with scoutmaster signature
* Describe 1999-2008 50 State Quarter program or the America the Beautiful Quarters and collect 5 different quarters from circulation.
* Collect a denomination set (cent, nickel, dime, quarter, half dollar and dollar) from circulation. Find the mint mark and designer's initials (if any).
* Attend a coin show or coin club meeting, or look at the U.S. mint's website or a coin dealer website and report what you learned.
* Please bring BSA medical form A&B with you the day of the badge
Link attached to Merit Badge Book to study and review ahead of time.
https://scoutingevent.com/Download/000517/OR/Coin_Collecting.pdf
The cost is $35
Cancellation Policy
Merit badge classes may be booked quickly since space is limited
Camp Guyasuta has a firm no-refund policy. Check your calendars accordingly.
When & Where
Coin CollectingCamp Guyasuta
Wednesday 03-20-2024
6:00 PM ET to 9:00 PM ET