Camp Guyasuta Merit Badge Day's - Archery Merit Badge
Event Details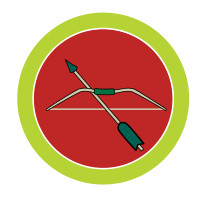 Camp Guyasuta Merit Badge Day's
In order to advance through the Scouts BSA program, Scouts must complete merit badges. Camp Guyasuta understands the importance of making sure that requirements are met and the Scout understands the information presented.
Scouts taking a merit badge class are required to talk with their Scoutmaster regarding the badge and receive a signed Blue Card to bring to class.
Classes are held at Camp Guyasuta 300 – 23rd Street Sharpsburg, PA 15215
Please note the following:
*Bring a blue merit badge card with the scoutmaster's signature
* Please bring a water bottle, notebook, pen & Bag Lunch
* Please bring BSA medical form A&B with you on the day of the badge
Link to Merit Badge Book to study and review ahead of time.
https://filestore.scouting.org/filestore/Merit_Badge_ReqandRes/Archery.pdf
Contact E-mail mike.daniher@scouting.org or 412-782-2669
The cost is $35
* Check-in at the camp maintenance shop (near horse pasture)
Cancellation Policy
Camp Guyasuta has a firm no refund policy. Check your calendars accordingly.
When & Where
ArcheryCamp Guyasuta
Monday 08-07-2023 10:30 AM ET to 3:30 PM ET