Camp Guyasuta Merit Badge Day's - Indian Lore Merit Badge
Event Details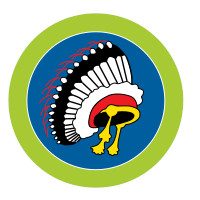 Camp Guyasuta Merit Badge Day's
Scouts BSA Advancement Merit Badges
In order to advance through the Scouts BSA program, Scouts must complete merit badges. Camp Guyasuta understands the importance of making sure that requirements are met and the Scout understands the information presented.
Scouts taking a merit badge class are required to talk with their Scoutmaster regarding the badge and receive a signed Blue Card to bring to class.
Upon arrival at Camp Guyasuta check the digital sign in front of the McGinnis Education Center for where to meet for the merit badge class. No walk-ins will be accepted.
Classes are held at Camp Guyasuta 300 – 23rd Street Sharpsburg, PA 15215
* Please bring a water bottle
* Please bring BSA medical form A&B with you the day of the badge
* Please complete requirements 2,3,4,5 prior to the class so that you will be able to present to the counselor and participate in discussions.
Link to Merit Badge requirements to study and review ahead of time and be prepared to discuss with your counselor by completing requirements in the workbook
https://filestore.scouting.org/filestore/Merit_Badge_ReqandRes/Indian_Lore.pdf?_gl=1*1cyx8t4*_ga*MjAxNDg5ODY2Ny4xNjM4OTk4OTEw*_ga_20G0JHESG4*MTYzODk5ODkwOS4xLjEuMTYzODk5OTU1Mi42MA..
When & Where
Indian LoreCamp Guyasuta
Monday 02-07-2022 6:00 PM ET to 8:00 PM ET