Event Details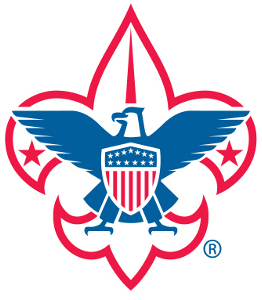 Fremont Scout-o-Rama
May 7th - May 9th
Opens on Friday, May 7th at 4:30 PM
Closes: Sunday, May 9th at 11:00 AM
Hugh Hartman Elementary School, 2105 W. Antler Ave. Redmond, OR. 97756
Price:
Scouts BSA: $10 per Scout
Cub Scouts: $5 per Scout
Pinewood Derby Entry: $5 per car
Scouts BSA units will be staying overnight on Friday and Saturday.
Cub Scouts will attend on Saturday from 10-4 as well as members of the public who will be free.
District Pinewood Derby on the 8th with a $5/car entry fee.
Everyone will be given a "passport" to visit all the stations in their area (Scouts BSA or Cub Scouts – as their sections will be separated). All of the advancement stations will reference the appropriate Scout Handbook and will be signed to certify completion.
All members of the public will be encouraged to walk the "Scout Law" which will be placed around the track with Scouts talking about each point of the law.
District Pinewood Derby on Saturday with $5/car entry fee. Check-in at 11 am for Cub Scouts.
New this year: an open division for former Cub Scouts who want to see if their cars still have what it takes with check-in at 1 pm.
When a prospective Scout finishes the advancement circuit, they will return to the reception table with their completed "passport", receive a prize, will be encouraged to join Scouting, and can contact the unit they wish to join immediately.
When & Where
Fremont Scout-O-RamaHugh Hartman Elementary School
Friday 05-07-2021 12:00 AM PT to
Sunday 05-09-2021 11:59 PM PT
Past