Event Details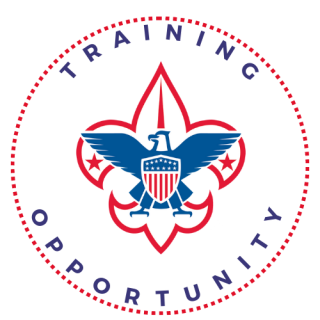 Trainer's EDGE
February 3rd, 2024, 10:00 AM - 4:00 PM
Hosted at Bigham Knoll Campus
525 Bigham Knoll Dr. Jacksonville, OR 97530
Base Fee: $5.00 per participant
Late Fee: $10.00 per participant beginning January 15th
What is Trainer's EDGE?
Trainer's EDGE is the second part of the continuum. As trainers develop their training skills, Trainer's EDGE provides an additional opportunity for trainers to enhance their abilities. Trainer's EDGE also supplements the training development sessions offered during faculty development for advanced leadership training courses and increased familiarity with the EDGE model that is used throughout the training.
Who Can Take This Training?
This training opportunity is open to all youth ages 14+ and adult Scouters.
***Bring a Brown Bag Lunch***
Questions?
Contact Jessy Hummel - (541) 821-3094
When & Where
Trainer's EDGEBigham Knoll
Saturday 02-03-2024
10:00 AM PT to 4:00 PM PT