Spring Basic Adult Leader Outdoor Orientation
Event Details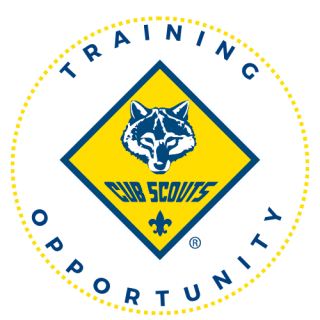 Basic Adult Leader Outdoor Orientation
(BALOO)
Who should take this training?
Any Cub Scout adult leader or parent who will go on Cub Scout Den or Pack outdoor events - including Pack camping overnighters and Webelos Den overnight camping - are required to have BALOO training in order to attend.
Why should I take this training?
Many Cub Scouts want to do stuff outdoors, including camping. It's probably why they joined in the first place! In order for your den or your entire Cub Scout Pack to have an outdoor activity or go camping, you must have at least one adult leader who has completed the Basic Adult Leader Outdoor Orientation (also referred to as BALOO) training course.
What does this training entail?
BALOO Training is made up of two parts: an online course available on My.Scouting.org and an in-person, hands-on course. You must complete both parts to qualify as a trained outdoor Cub Scout leader. The hands-on course involves learning about:
Overnight camping*

Cooking

First aid

Campfire building

Hiking

Aquatics

and much, much more.
*Prepare to actually camp overnight (after all, that's the focus of this course - camping!)
Spring 2023 BALOO Information
April 1st - April 2nd
Start time: 7:00 AM
Participants may arrive Friday, March 31st for convenience and to avoid early morning travel for the course. Camping will be available at the council office after their hours of operation - arrive between 5:00 PM - 10:00 PM. A cracker barrel will be provided.
Costs:
Regular Fee: $30 per participant
Late Fee: $45 per participant beginning March 23rd
$10 per BALOO staff member (staff who stay overnight are asked to contribute $10 to help cover the cost of food)
When & Where
Spring BALOO TrainingCentral Point Service Center
Saturday 04-01-2023 7:00 AM PT to
Sunday 04-02-2023 11:00 AM PT