ZBASE Rising Stars - Sporting Clays Challenge for Youth
Event Details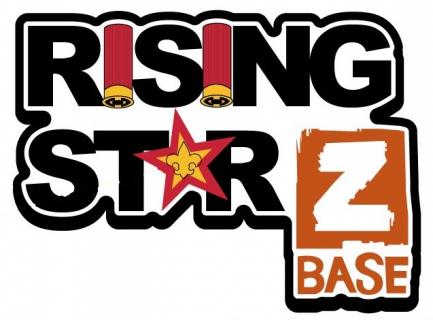 Rising Stars
Sporting Clay Challenge
August 15th, 2020
Jack Graves Sporting Clay Complex
Cost $25.00 - All Youth
$6.00 All Adults/Staff
""Rising StarZ" -- a Sporting Clays Challenge event for Venturers and Scouts, BSA (13 and older).

-- Venture Crews and Scout Troops will register as one or more teams of 4 or 5 shooters. Additional shooters will be assigned with other individual shooters to form a team of 5.

-- The program includes a 10 shot warm-up on both the 5-Stand and Wobble Trap venues. The team will then take on the all new Graves Sporting Clays Course meeting the challenge of 50 shots at 12 stations.

-- Awards will be presented.
-- Lunch is included.

Registration Deadline is August 1st, 2020

When & Where
"Rising Stars" - Sporting Clays Challenge for YouthZBASE
Saturday 08-15-2020 7:00 AM CT to 7:00 PM CT