Webelos Aquatics Camp at ZBASE
Event Details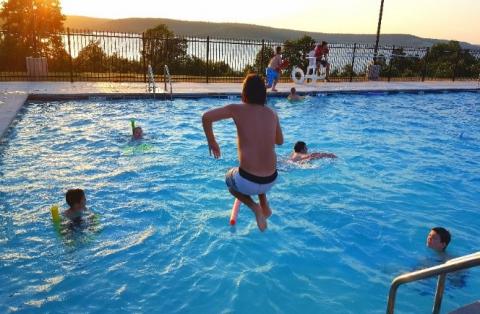 ZBASE Webelos Aquatics Camp
Location:
ZBASE High Adventure Base
Session #1
July 8th - 10th, 2022
Session #2
July 15th - 17th, 2022
Youth Age Requirement:
Entering 4th or 5th grade in fall of 2022
Hurry and get registered for this fun filled weekend!
Event spots will fill up quickly!
Adventure Descriptions & Requirements
Webelos Aquatics Camp
Times: Resident adventure (all food provided; overnight accommodations in platform tents- cots provided)
Open to: Webelos Scouts and Parents/ Guardians
Age requirement: Must be a Webelos Scout going into the 4th or 5th grade in the fall of 2022
Max attendance: 100 Total people (Scouts + Adults) per session.
Cost: $100 per youth & $100 per adult
About: Spend a long weekend poolside! Webelos Aquatic Camp is geared towards those Webelos looking for something different for their summer adventure! Program geared toward aquatics adventure loops and fun. Pack your swim trunks and plenty of sunscreen…. You are going to need it! Minimum leadership requirement is 1 adult for every 5 scouts. Adults will participate alongside their scouts. Get ready to get splashed alongside your scout and have fun!
Contact Jacob Southwick for more information at:
918-392-1221 or jsouthwick@okscouts.org
When & Where
Session 1ZBASE
Friday 07-08-2022 4:00 PM CT to
Sunday 07-10-2022 11:00 AM CT
Past
---
Session 2ZBASE
Friday 07-15-2022 4:00 PM CT to
Sunday 07-17-2022 11:00 AM CT
Past