Event Details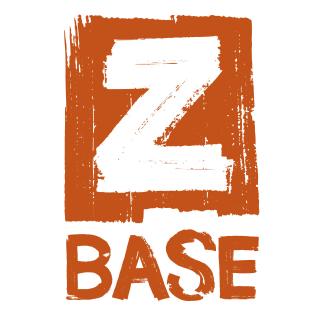 Welcome to the ZBASE High Adventure Online Sign-up for the 2022 High Adventure Season!
This system will allow you to pick your trek and date of your adventure to one of the most unique high adventure bases in the country.
Before you register be sure to view the ZBASE Trek system guidebook to help you through the process.
High Adventure Treks start dates are offered starting every Saturday and Sunday beginning June 4 - July 2.
Venture Onward!
The 2022 fee for a 7-day expedition is $550/person.
Minimum crew is 6 people (4 youth & 2 adults)
Registration taken on a first-come-first-served basis.
Treks/dates are offered on a first-come-first-served basis and if your first choice is taken be prepared to have a back-up choice.
Please provide an estimate of how many youth and adults in your ZBASE Crew. You may change this number up to May 1st, 2022
Key Details:
Adults need to be 21+
Youth need to be 13 by September 1, 2022 *Note that ATV and Jet Ski requires youth to be 14 (or 13 and completed the 8th grade) to participate*
Dates and treks cannot be held without a deposit.
Mail in payments welcomed, but cannot hold your date/ trek until payment is received.
Key Payment Dates:
March 15, 2022 -1/2 of the remaining balance is due
May 1, 2022 - The remaining balance is due

Final ZBASE Crew count due.
Final names and ages of each ZBASE Crew member due.
Click here for more information on ZBASE.
Click here for step-by-step instructions on signing up online
Click here for details on all the ZBASE Treks
To view what Adventure Areas are included in each trek click on the down arrow under "Program Description" below.
To view what treks are still available click on the calendar icon under "Program Description" below. Only trek start dates are shown.
When & Where
Camp Hope
ZBASE
Multiple dates to choose from

---
Green Trek 2
ZBASE
Multiple dates to choose from

---
Orange Trek
ZBASE
Multiple dates to choose from

---
Purple Trek
ZBASE
Multiple dates to choose from

---
Red Trek
ZBASE
Multiple dates to choose from

---
Red Trek 2
ZBASE
Multiple dates to choose from

---
White Trek
ZBASE
Multiple dates to choose from

---
Yellow Trek
ZBASE
Multiple dates to choose from

---
Black Trek
ZBASE
Multiple dates to choose from

---
Blue Trek
ZBASE
Multiple dates to choose from

---
Green Trek
ZBASE
Multiple dates to choose from