Fall Family Adventures at CGT
Event Details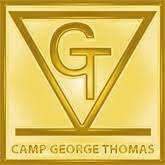 Attention all Cub Scout Families! Fall Family Adventures is quickly approaching. The theme for this years Fall Family Adventure Weekends is Explore Colorado. We will have games, crafts, hiking, outdoor cooking, Mountaion & Mole hills, family time branding and great fun Exploring Colorado for a fantastic weekend at Camp George Thomas. This event is for all Cub Scouts and families to participate (youth in Kindgarten-5th Grade). Don't miss out on all of the fun activities and the great experience of Camp George Thomas.
First 200 Youth Signed Up In Each Session Guaranteed Event Patch. Sign Up Now!
Session Dates:
Session 1- October 13-15, 2023
Session 2- October 20-22, 2023
Session 3- October 27-29, 2023
Session 4- November 3-5, 2023
Registration Closes 2 weeks from sessioin start date.
Check in For All Sessions Will Begin at 5 PM
When & Where
Session 1Camp George Thomas
Friday 10-13-2023 5:00 PM CT to
Sunday 10-15-2023 10:00 AM CT
---
Session 2Camp George Thomas
Friday 10-20-2023 5:00 PM CT to
Sunday 10-22-2023 10:00 AM CT
---
Session 3Camp George Thomas
Friday 10-27-2023 5:00 PM CT to
Sunday 10-29-2023 10:00 AM CT
---
Session 4Camp George Thomas
Friday 11-03-2023 5:00 PM CT to
Sunday 11-05-2023 10:00 AM CT