Event Details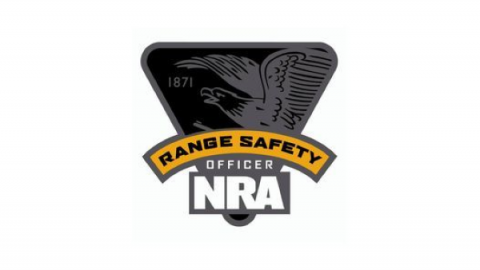 NRA Range Safety Officer program was developed in response to the demand for a nationally-recognized range safety officer certification. NRA Range Safety Officers are people who possess the knowledge, skills, and attitude essential to organizing, conducting, and supervising safe shooting activities and range operations.
This course is designed to prepare shooters for the basic duties of a Range Safety Officer (RSO). RSO's ensure that the users of a range follow range regulations in order to reduce the potential for personal injury and property damage. Becoming a Range Safety Officer is a huge responsibility, similar to becoming a NRA Certified Instructor, with much harder testing and the maintaining of a certification card with the NRA. RSO candidates will need to pay a fee to the NRA for processing their application and a fee to renew their rating every 2 years to maintain their certification.
Prerequisites
NRA Range Safety Officers should be experienced shooters, involved in many aspects of target shooting, training, and range supervision. The NRA encourages active shooters to learn more and become responsible for the safety of fellow shooters through this program. There will be practical exercises with all types of firearms in this course, even if a shooter's discipline does not require experience with those types. NRA Range Safety Officers must be 21 years of age or older.
Course Completion
Students will receive feedback on the practical exercises conducted during the course. There is a short written test on the lesson material at the end of the course. A 90% score is required to obtain certification. In addition, certification will require registering online with the NRA and/or mailing in the appropriate documents along with the fees for processing to the NRA.
This full day course is $100.00 per student (plus the NRA registration fees). We will provide a Box lunch. If you have special dietary needs please LET US KNOW ASAP.
The RSO course will start at 8:00 am and run until 5:00 pm. Students will get breaks and a working lunch. This course is taught both in the classroom and on the range. Students are encouraged to bring their range gear.
NO firearms or live ammunition are needed or permitted on the property.
REMEMBER - Important step - You must sign up for the RSO class on BlackPug and Pay the $100. A long with signing up with the NRA using the Hyper Link below. (this is to let the NRA know that you are taking the course)
BSA-NRA-RSO Class-OKC CLICK HERE
When & Where
John W. Nichols Scout Ranch
Saturday 09-30-2023
8:00 AM CT to 5:00 PM CT
Past