Event Details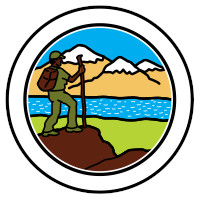 MUSKINGUM VALLEY COUNCIL
HIKING MERIT BADGE
ARE YOU INTERESTED IN TAKING ON THE HIKING MERIT BADGE?
THE HIKING MERIT BADGE IS ONE OF THE OPTIONAL EAGLE SCOUT REQUIRED BADGES.
HIKING DATES
FEBRUARY 4th
FEBRUARY 25th
MARCH 11th
MARCH 25th
APRIL 1st
MAY 6th
INFORMATION
PARENTS ARE WELCOME TO PARTICIPATE IN THE HIKES!
PLEASE MAKE SURE THAT ALL HIKERS ARE PHYSICALLY FIT ENOUGH TO COMPLETE THE TRAIL!
PLEASE LOOK OVER THE HIKING MERIT BADGE BOOK AND MAKE SURE THAT YOU ARE PREPARED TO GO HIKING!
MAKE SURE TO BREAK IN YOUR HIKING BOOTS BEFORE THE FIRST HIKE!
Hiking Locations are TBD
When & Where
HIKE 1
Scouting Resource Center
Saturday 02-04-2023 12:00 AM ET to 11:59 PM ET

---
HIKE 2
Scouting Resource Center
Saturday 02-25-2023 12:00 AM ET to 11:59 PM ET

---
HIKE 3
Scouting Resource Center
Saturday 03-11-2023 12:00 AM ET to 11:59 PM ET

---
HIKE 4
Scouting Resource Center
Saturday 03-25-2023 12:00 AM ET to 11:59 PM ET

---
HIKE 5
Scouting Resource Center
Saturday 04-01-2023 12:00 AM ET to 11:59 PM ET

---
HIKE 6
Scouting Resource Center
Saturday 05-06-2023 12:00 AM ET to 11:59 PM ET