Order of the Arrow 2023 Dues & Fast Pass
Event Details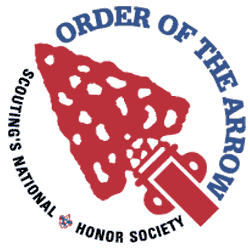 OA Netawatwees Lodge Dues are $15 per year, per member.
OR you can purchase a "Fast Pass" which is $75 (or $60 for liftime members). The Fastpass covers yearly dues and admission to both 2023 Spring and Fall Ordeal/Fellowship Weekends plus admission to the 2023 Winter Banquet, and you will receive a 2023 Fast Pass pocket flap patch.
If you are interested in purchasing a Lifetime Membership ($150), please contact the Lodge Advisor, Ron Ashcraft, or Lodge Staff Advisor, Jack Downs.
Ron Ashcraft: 257smt@gmail.com
Jack Downs: jack.downs@scouting.org
When & Where
OA 2023 DuesScouting Resource Center
Sunday 12-31-2023
12:00 AM ET to 11:59 PM ET