Event Details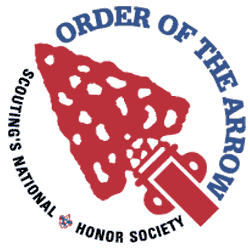 This event is for all OA members AND Ordeal Candidates. Join us for a fun weekend of fellowship and service.
We are gearing up for a safe and fun Ordeal/Fellowship Weekend! We will have general health screening and take temperatures upon arrival at camp, anyone with a temp 100.4 degrees or over will be sent home. If you are not feeling well the week leading up to camp, please stay home. You will not be required to wear the mask the whole time, but you must have it with you at all times for when we are gathered for meals or when other instances arise.
All meals Saturday (breakfast, lunch and dinner) and Sunday (breakfast) are provided, please list any dietary restrictions in your registration.
Please register by Friday April 23rd, 2021 so we can get a good head count for food and supplies. Cost is $45 per Ordeal candidate, $30 per Brotherhood candidate, and $15 for all other OA members. You can pay online or with check/cash/card when you arrive for check-in Friday of the Ordeal weekend. Check-in will be at the Welcome Center Friday April 30th, 6-8pm. In the event that you cannot come for any reason or if the event gets canceled, you will get a full refund.
Packing list:
BSA Health Form Parts A & B
7 day Temperature Chart
signed COVID-19 Risk Statement
BSA Field uniform
Hiking Boots
Water Bottle
a drop cloth or tarp
sleeping bag
clothes to work in with gloves if you have them
your personal toiletries
Tent (single occupency)
Mask/face covering
Click here for COVID-19 Risk statement and 7-day Temperature Chart: https://files.constantcontact.com/cc0573c9601/93e33788-818e-449e-863c-f53084ea7eb1.pdf
Click here for fillable BSA Health Form: https://filestore.scouting.org/filestore/HealthSafety/pdf/680-001_ABC.pdf
When & Where
Muskingum Valley Scout Reservation
Friday 04-30-2021 6:00 PM ET to
Sunday 05-02-2021 9:30 AM ET