Triton Merit Badge College
Event Details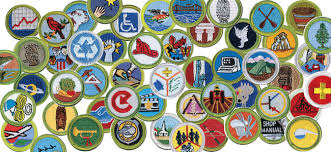 Come to Triton College to earn new merit badges!
Scouts will have the opportunity to earn 2 merit badges taught by Triton College professors.
December 9, 2017 9:00am - 4:00pm
Registration
All registrations will be online. No in-person registrations or walk-ins are allowed. Registration opens October 1st and closes November 27th at 10pm.
Fees
Triton Merit Badge College fee is $50.00 per scout.
Duties of Each Scout
Most classes have pre-requisites; it is the Scout's responsibility to complete the pre-requisites prior to class in order to be able to receive a "complete" at the end of class. If all the requirements are not fulfilled the Scout will earn a "partial" and he will have to follow up with a merit badge counselor.
*Scouts must come in Class A Uniform (no troop t-shirts).*
*Scouts must bring their lunch.*
Schedule
Session 1: 9am - 12:30pm
Lunch: 12:30pm - 1pm
Session 2: 1pm - 4pm
Scouts will choose one class per session. Two classes in total for the day.
Merit Badges available (more to come, check page regularly):
Automotive Maintenance
Astronomy
Space Exploration
Energy
Chemistry
Robotics
Electronics
Architecture
Photography
Pre-requisites will be posted on the attachments section. If the pre-requisites are not posted by November 10th contact Maria.Aranda@scouting.org.
When & Where
Triton College B Building
Saturday 12-09-2017 9:00 AM CT to 4:00 PM CT
Past