Event Details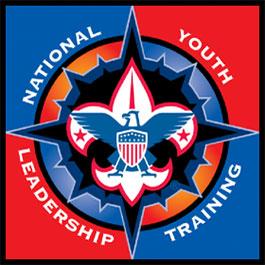 2022 Winter
National Youth Leadership Training

National Youth Leadership Training is an exciting, action-packed program designed for councils to provide youth members with leadership skills and experience they can use in their home units and in other situations demanding leadership of self and others. The course will be held at beautiful Camp Betz in Berrien Springs, Michigan. Participants must attend both weekends in order to receive credit for the course.
NYLT is open to registered Scouts BSA, Venturers and Sea Scouts. All participants must be at least 13 years of age. In addition, registered members of Scouts BSA must be at least First Class rank.
Transportation to/from camp may be provided for an additional fee. Each registrant will be emailed a questionnaire to gauge interest. Transportation details as well as the fee will be communicated by December 15, 2021.
A deposit of $140.00 is required at time of registration
All courses run on Central Time
Questions to: nyltptac@gmail.com
All Attending Youth must:
* Provide a copy of a completed BSA Annual Health and Medical Record Parts A, B, & C.
Do not send the original, the copy will not be returned. Forms will be due by January 1, Forms are available for download at: https://filestore.scouting.org/filestore/HealthSafety/pdf/680-001_ABC.pdf
NYLT Scholarship Opportunities –
The 2022 PTAC NYLT Scholarship is available to both boys and girls registered in a Troop, Crew, Ship or Post. Scholarships usually do not exceed 50% of the fee. The allocation process, and information used in it, is confidential and will not be shared outside of the NYLT Scholarship Allocation Committee. To apply, complete this form 2022 PTAC NYLT Scholarship Application - Google Forms
The Fearless Girl National Youth Leadership Training Scholarship is available to girls registered in a Scouts BSA troop. It was launched in 2018 by industry mavens, Amy Shelly and Joanne Moffic-Silver, the first women to break the glass ceiling by Chairing the prestigious LaSalle Street Event; supported by Chicago's financial district for nearly 50 years.
The Fearless Girl NYLT Scholarship qualifications are:
Only two young women from any one troop can qualify per year.
Scholarships are for Pathway to Adventure NYLT Courses and Scouts only.
Scoutmasters must complete the form below stating which two ladies from the unit that is recommended to receive the scholarship.
Scouts must be registered through the regular registration process and the required deposit must be paid up front. Once the Scout completes the training along with the emailed survey from the funding committee, the deposit will be refunded.
No-shows will not be refunded; NYLT cancellation policy applies.
Scoutmaster – Complete this form to begin the Scholarship recommendation process Fearless Girl National Youth Leadership Training Scholarship-Scoutmaster Recommendation (google.com)
Survey results are shared with PTAC donors. Questions: Email myriam.herrera@scouting.org.
When & Where
Weekend 1Camp Frank S Betz
Saturday 01-15-2022 8:30 AM CT to
Monday 01-17-2022 1:00 PM CT
Past
---
Weekend 2Camp Frank S Betz
Saturday 02-19-2022 8:30 AM CT to
Monday 02-21-2022 1:00 PM CT
Past