Virtual Merit Badge Classes
Event Details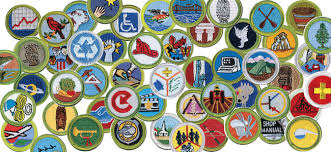 PTAC VIRTUAL MERIT BADGE ACADEMY
NEW BADGES ARE BEING ADDED OFTEN - MAKE SURE YOU BOOKMARK THIS PAGE AND CHECK BACK FOR MORE OPPORTUNITIES!

RECENTLY ADDED:

Citizenship in the Nation - 10/23 - 1-3pm
Citizenship in the World - 10/23 - 3-5pm
Genealogy - 10/30 - 10am-Noon
American Business - 10/30 - 1-3pm
Scholarship - 10/30 - 1-3pm



Registration fees:
Pathway to Adventure Council Scouts: $10/class
Out-of-Council Scouts: $15/class


Each scout who is registered will receive a Virtual Merit Badge Academy patch. Note: Virtual Merit Badge Academy runs from September 25th to November 6th - Patches will be mailed at the conclusion of the Academy.
Join certified Merit Badge Counselors in a virtual setting to earn badges while staying safely at home!
Each class is 2 hours long, many have prerequisites that must be completed before class (if not completed, Scouts can still participate but will earn a partial). If a partial is earned, it will be the Scout's responsibility to follow-up with a counselor to complete the badge.
Prerequisites are listed under Attachments (bottom right side of your screen, below the merit badge offerings)

If your Scout needs accommodations to be successful, please reach out to Colleen Leahy at ptacmba1@gmail.com. We will work with you to understand your scout's specific needs and develop a strategy to meet those needs.

Class options are listed on the right side of your screen. Click the register button for the badge you would like to register for.

Make sure you are registering for the desired date and time (listed below each badge name)
Duties of Each Scout
Please review prerequisite assignments closely to be prepared for class expectations.

Note that some counselors are requesting that prerequisites be submitted prior to the session in order to make the most of the time spent in the virtual classroom.

Any communications between a scout and a counselor must include a parent or other scout leader to comply with BSA Youth Protection policy.

Scouts MUST attend in Class A Uniform (no troop t-shirts) and Be Prepared with pen/pencil, paper, merit badge booklets (if required), and any other items needed for your badge.

Scouts MUST have their cameras turned on so that the counselor can see that they are actively participating in the class. Scouts with their cameras off will not be given credit for attending the class.

During each session, per recent changes to the BSA Guide to Advancement, each scout will be asked to confirm that they have had a discussion with their unit leader regarding their intent to enroll in the merit badge class.
Scouts will receive an email with the video conference link 24-48 hours before their scheduled session. Watch your junk filter!
Are you a Merit Badge Counselor who is interested in helping out with our Merit Badge Academy? Please send an email to PTACMBA1@gmail.com
When & Where
Pets - 9/18 - 9-11amPathway to Adventure Council
Saturday 09-18-2021 9:00 AM CT to 11:00 AM CT
Past
---
American Business - 1-3pm - 9/18Pathway to Adventure Council
Saturday 09-18-2021 1:00 PM CT to 3:00 PM CT
Past
---
Citizenship in the World - 3-5pm - 9/18Pathway to Adventure Council
Saturday 09-18-2021 3:00 PM CT to 5:00 PM CT
Past
---
Citizenship in the Nation - 9-11am - 9/25Pathway to Adventure Council
Saturday 09-25-2021 9:00 AM CT to 11:00 AM CT
Past
---
Genealogy - 9/25 - 9-11amPathway to Adventure Council
Saturday 09-25-2021 9:00 AM CT to 11:00 AM CT
Past
---
Salesmanship - 9/25 - 1-3pmPathway to Adventure Council
Saturday 09-25-2021 1:00 PM CT to 3:00 PM CT
Past
---
Scholarship - 9/25 - 1-3pmPathway to Adventure Council
Saturday 09-25-2021 1:00 PM CT to 3:00 PM CT
Past
---
Mammal Study - 10/2 - 9-11amPathway to Adventure Council
Saturday 10-02-2021 9:00 AM CT to 11:00 AM CT
Past
---
Public Speaking - 9-11am - 10/2Pathway to Adventure Council
Saturday 10-02-2021 9:00 AM CT to 11:00 AM CT
Past
---
Citizenship in the World - 3-5pm - 10Pathway to Adventure Council
Saturday 10-02-2021 3:00 PM CT to 5:00 PM CT
Past
---
Mammal Study - 10/9 - 9-11amPathway to Adventure Council
Saturday 10-09-2021 9:00 AM CT to 11:00 AM CT
Past
---
Citizenship in the Nation - 1-3pm - 10/9Pathway to Adventure Council
Saturday 10-09-2021 1:00 PM CT to 3:00 PM CT
Past
---
Citizenship in the World - 3-5pm - 10/9Pathway to Adventure Council
Saturday 10-09-2021 3:00 PM CT to 5:00 PM CT
Past
---
Citizenship in the Nation - 9-11am - 10/16Pathway to Adventure Council
Saturday 10-16-2021 9:00 AM CT to 11:00 AM CT
Past
---
Public Speaking - 1-3pm - 10/16Pathway to Adventure Council
Saturday 10-16-2021 1:00 PM CT to 3:00 PM CT
Past
---
Citizenship in the Nation - 1-3pm - 10/23Pathway to Adventure Council
Saturday 10-23-2021 1:00 PM CT to 3:00 PM CT
Past
---
Citizenship in the World - 3-5pm - 10/23Pathway to Adventure Council
Saturday 10-23-2021 3:00 PM CT to 5:00 PM CT
Past
---
Genealogy - 10/30 - 10am-NoonPathway to Adventure Council
Saturday 10-30-2021 10:00 AM CT to 12:00 PM CT
Past
---
American Business - 1-3pm - 10/30Pathway to Adventure Council
Saturday 10-30-2021 1:00 PM CT to 3:00 PM CT
Past
---
Scholarship - 10/30 - 1-3pmPathway to Adventure Council
Saturday 10-30-2021 1:00 PM CT to 3:00 PM CT
Past