2022 Takhone Lodge Dues & Paddle Pass
Event Details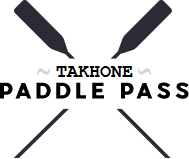 Takhone Lodge 7
PADDLE PASS & Lodge Dues
2022 Dues - $20
Pay your 2022 Lodge Dues by March 1st and recieve a special edition Lodge Flap!

2022 Paddle Pass - $100 (Does not include dues)
A single pass to every Takhone event!

Every Paddle Pass member will receive all event give-aways (patches, pins, gifts, etc) whether they attend the event or not.

*Paddle Pass members will still have to register for each event individually, but will be given a password to register for free.
*Additional fees will apply if a member is completing their Ordeal or Brotherhood at an event.
*Individually registering for each event would cost $175. Paddle Pass members save $75!
*you will need your BSA Member ID number in order to complete your registration. Please make sure you have it before you begin.

When & Where
PTAC
Saturday 12-31-2022 11:00 PM CT to 11:59 PM CT