Event Details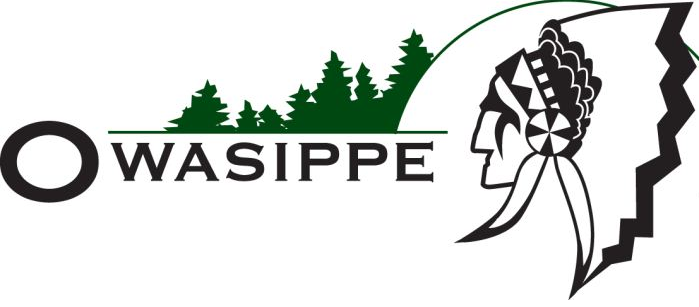 CAMP RENEKER
FAMILY CAMP 2023
Camp Reneker has provided quality camping experiences to Scout families at a very affordable cost. Nestled at the south end of Owasippe Scout Reservation, Reneker Family Camp provides outdoor recreation programs for the whole family.
Camp Reneker offers 40 cabins arranged in two clusters of 20. Our cabins sleep 4-5 people and have kitchens and living rooms. Each cluster has a central, private toilet and shower facility. These two central buildings also have laundry facilities.
Other features available when staying at Family Camp include a swimming pool, basketball courts and a trading post. All of this comes with a dedicated staff whose goal is to assist each family in getting the most out of their camp experience. Join us for all the fun and adventure.
For generations, Reneker has been providing camping families with an experience that makes Owasippe their very own. Join us today.
For all documents and forms, click here
CAMP RENEKER PROGRAM
Camp Reneker offers a wide range of programs for all ages. The day starts with age-appropriate activities and continues into the afternoon and evening with family-oriented programs.
Our trained and dedicated staff lead family campers through activities that include Swimming, Crafts, Hiking, BB Gun Shooting, Archery and more.
There are also age-appropriate Outpost opportunities available, such as riding at the Diamond O Ranch, a Challenging Outdoor Personal Experience, Climbing, and Sailing.
Other Summer Opportunities for Cub Scout aged youth:
Family Camp at Camp Betz
Cub Scout and Webelos Resident Camp at Owasippe
Cub Scout Day Camp

Campsite Matrix
Cabin
Reneker Cabin A-SIDE 02
(capacity: 1 unit, 6 attendees)
Session I
Session II
Session III
Session IV
644 IH
5
Session V
75 RC
1
Session VI
149 TG
3
Session VII
33 PC
1
Reneker Cabin A-SIDE 03
(capacity: 1 unit, 6 attendees)
Session I
PTAC
1
Session II
607 IH
1
Session III
PTAC
1
Session IV
PTAC
1
Session V
894 CH
3
Session VI
92 PC
4
Session VII
PTAC
5
Reneker Cabin A-SIDE 04
(capacity: 1 unit, 6 attendees)
Session I
Session II
3607 IH
1
Session III
PTAC
1
Session IV
301 PC
6
Session V
894 CH
1
Session VI
3894 CH
1
Session VII
652 IH
3
Reneker Cabin A-SIDE 05
(capacity: 1 unit, 6 attendees)
Session I
PTAC
1
Session II
607 IH
5
Session III
Session IV
PTAC
1
Session V
PTAC
1
Session VI
PTAC
6
Session VII
949 CH
1
Reneker Cabin A-SIDE 06
(capacity: 1 unit, 6 attendees)
Session I
Session II
Session III
PTAC
1
Session IV
PTAC
5
Session V
PTAC
5
Session VI
PTAC
6
Session VII
652 IH
4
Reneker Cabin A-SIDE 07
(capacity: 1 unit, 6 attendees)
Session I
Session II
Session III
Session IV
PTAC
5
Session V
PTAC
3
Session VI
481 IH
3
Session VII
Reneker Cabin A-SIDE 08
(capacity: 1 unit, 6 attendees)
Session I
Session II
Session III
PTAC
3
Session IV
301 PC
6
Session V
PTAC
1
Session VI
PTAC
6
Session VII
PTAC
1
Reneker Cabin A-SIDE 09
(capacity: 1 unit, 6 attendees)
Session I
Session II
Session III
608 IH
1
Session IV
PTAC
3
Session V
PTAC
5
Session VI
51 TRI
2
Session VII
PTAC
2
Reneker Cabin A-SIDE 10
(capacity: 1 unit, 6 attendees)
Session I
Session II
Session III
Session IV
PTAC
5
Session V
PTAC
4
Session VI
PTAC
6
Session VII
Reneker Cabin A-SIDE 11
(capacity: 1 unit, 6 attendees)
Session I
Session II
Session III
PTAC
5
Session IV
3032 PC
1
Session V
904 CH
6
Session VI
PTAC
1
Session VII
Reneker Cabin A-SIDE 12
(capacity: 1 unit, 6 attendees)
Session I
Session II
PTAC
1
Session III
PTAC
4
Session IV
PTAC
6
Session V
PTAC
5
Session VI
978 TRI
3
Session VII
Reneker Cabin A-SIDE 13
(capacity: 1 unit, 6 attendees)
Session I
Session II
Session III
Session IV
1 CH
1
Session V
PTAC
5
Session VI
PTAC
6
Session VII
PTAC
2
Reneker Cabin A-SIDE 14
(capacity: 1 unit, 6 attendees)
Session I
Session II
PTAC
1
Session III
PTAC
1
Session IV
PTAC
1
Session V
PTAC
1
Session VI
PTAC
6
Session VII
Reneker Cabin A-SIDE 15
(capacity: 1 unit, 6 attendees)
Session I
Session II
95 TFC
1
Session III
PTAC
5
Session IV
PTAC
1
Session V
PTAC
1
Session VI
51 TRI
6
Session VII
51 TRI
6
Reneker Cabin A-SIDE 16
(capacity: 1 unit, 6 attendees)
Session I
Session II
95 TFC
1
Session III
PTAC
5
Session IV
PTAC
5
Session V
668 IH
4
Session VI
PTAC
1
Session VII
652 IH
3
Reneker Cabin A-SIDE 17
(capacity: 1 unit, 6 attendees)
Session I
Session II
Session III
Session IV
301 PC
1
Session V
PTAC
1
Session VI
923 CH
1
Session VII
Reneker Cabin A-SIDE 18
(capacity: 1 unit, 6 attendees)
Session I
Session II
Session III
PTAC
1
Session IV
PTAC
1
Session V
PTAC
1
Session VI
PTAC
1
Session VII
PTAC
4
Reneker Cabin A-SIDE 19
(capacity: 1 unit, 6 attendees)
Session I
Session II
Session III
PTAC
2
Session IV
PTAC
1
Session V
34 PTAC
1
Session VI
PTAC
1
Session VII
195 TRL
3
Reneker Cabin A-SIDE 20
(capacity: 1 unit, 6 attendees)
Session I
Session II
PTAC
6
Session III
PTAC
3
Session IV
Session V
Session VI
PTAC
1
Session VII
PTAC
5
Reneker Cabin B-SIDE 01
(capacity: 1 unit, 6 attendees)
Session I
209 TRL
1
Session II
Session III
617 IH
1
Session IV
9999 PTAC
5
Session V
Session VI
3572 LSC
1
Session VII
Reneker Cabin B-SIDE 02
(capacity: 1 unit, 6 attendees)
Session VI
PTAC
1
Reneker Cabin B-SIDE 03
(capacity: 1 unit, 6 attendees)
Session I
Session II
Session III
Session IV
65 RC
1
Session V
PTAC
1
Session VI
3572 LSC
1
Session VII
Reneker Cabin B-SIDE 04
(capacity: 1 unit, 6 attendees)
Session I
Session II
408 DBC
1
Session III
Session IV
PTAC
1
Session V
Session VI
PTAC
4
Session VII
Reneker Cabin B-SIDE 05
(capacity: 1 unit, 6 attendees)
Session I
Session II
618 IH
6
Session III
PTAC
6
Session IV
PTAC
6
Session V
Session VI
PTAC
1
Session VII
Reneker Cabin B-SIDE 08
(capacity: 1 unit, 6 attendees)
Session IV
PTAC
4
Session VI
209 TRL
1
Reneker Cabin B-SIDE 09
(capacity: 1 unit, 6 attendees)
Session I
Session II
Session III
Session IV
PTAC
6
Session V
Session VI
PTAC
5
Session VII
Reneker Cabin B-SIDE 10
(capacity: 1 unit, 6 attendees)
Session I
Session II
608 IH
1
Session III
608 IH
1
Session IV
PTAC
6
Session V
Session VI
1439 IH
3
Session VII
Reneker Cabin B-SIDE 11
(capacity: 1 unit, 6 attendees)
Session I
Session II
Session III
Session IV
PTAC
6
Session V
Session VI
PTAC
1
Session VII
865 CH
1
Reneker Cabin B-SIDE 12
(capacity: 1 unit, 6 attendees)
Session I
Session II
PTAC
1
Session III
Session IV
PTAC
4
Session V
Session VI
PTAC
3
Session VII
Reneker Cabin B-SIDE 13
(capacity: 1 unit, 6 attendees)
Session I
Session II
95 TFC
3
Session III
Session IV
PTAC
6
Session V
Session VI
345 PC
4
Session VII
Reneker Cabin B-SIDE 14
(capacity: 1 unit, 6 attendees)
Session I
Session II
618 IH
1
Session III
PTAC
1
Session IV
PTAC
6
Session V
75 RC
1
Session VI
1439 IH
3
Session VII
Reneker Cabin B-SIDE 15
(capacity: 1 unit, 6 attendees)
Session I
Session II
777 MCC
1
Session III
Session IV
PTAC
6
Session V
209 TRL
5
Session VI
1439 IH
4
Session VII
Reneker Cabin B-SIDE 17
(capacity: 1 unit, 6 attendees)
Session I
Session II
Session III
Session IV
637 IH
5
Session V
PTAC
5
Session VI
609 IH
1
Session VII
Reneker Cabin B-SIDE 18
(capacity: 1 unit, 6 attendees)
Session I
Session II
Session III
Session IV
PTAC
1
Session V
PTAC
6
Session VI
PTAC
1
Session VII
Reneker Cabin B-SIDE 19
(capacity: 1 unit, 6 attendees)
Session I
Session II
Session III
Session IV
684 IH
1
Session V
PTAC
5
Session VI
1908 BAC
1
Session VII
Reneker Cabin B-SIDE 20
(capacity: 1 unit, 6 attendees)
Session I
Session II
PTAC
1
Session III
617 IH
1
Session IV
PTAC
5
Session V
PTAC
4
Session VI
92 PC
1
Session VII
LEGEND
No units or participants registered for campsite
Campsite is reserved but has room for additional unit(s)
Campsite has reached unit or participant limit
When & Where
Session ICamp Reneker
Sunday 06-18-2023 12:00 PM CT to
Saturday 06-24-2023 10:00 AM CT
---
Session IICamp Reneker
Sunday 06-25-2023 12:00 PM CT to
Saturday 07-01-2023 10:00 AM CT
---
Session IIICamp Reneker
Sunday 07-02-2023 12:00 PM CT to
Saturday 07-08-2023 10:00 AM CT
---
Session IVCamp Reneker
Sunday 07-09-2023 12:00 PM CT to
Saturday 07-15-2023 10:00 AM CT
---
Session VCamp Reneker
Sunday 07-16-2023 12:00 PM CT to
Saturday 07-22-2023 10:00 AM CT
---
Session VICamp Reneker
Sunday 07-23-2023 12:00 PM CT to
Saturday 07-29-2023 10:00 AM CT
---
Session VIICamp Reneker
Sunday 07-30-2023 12:00 PM CT to
Saturday 08-05-2023 10:00 AM CT