Takhone Lodge Paddle Pass
Event Details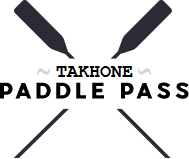 Takhone Lodge 7
PADDLE PASS


A single pass to every Takhone Lodge event for 2019!


Cost: $100

Events included:
Napowan Work Weekend (May 17-19)
Spring Fellowship - Owasippe (May 24-27)
Camp Betz Work Weekend (June 7-9)
Summer Fellowship - TBD (August 16-18)
Fall Fellowship - Camp Betz (September 6-8)
Lodge Winter Banquet (December 28)

Every Paddle Pass member will receive all event give-aways (patches, pins, gifts, etc) whether they attend the event or not. Paddle Pass members will also receive a specialty 2019 Lodge Flap and an ID badge/lanyard.

*Paddle Pass members will still have to register for each event individually, but will be given a password to register for free.
*Additional fees will apply if a member is completing their Ordeal or Brotherhood at an event.
When & Where
Pathway to Adventure Council
Saturday 06-08-2019 12:00 AM CT to 11:59 PM CT
Past