OKPIK Winter Camping Adventure 2019/2020
Event Details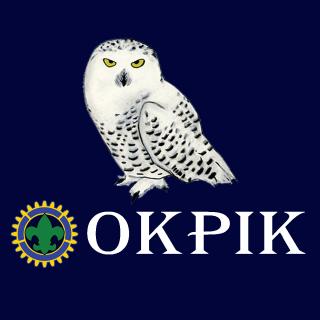 IT'S TIME FOR YOUR COLD WEATHER CAMPING ADVENTURE!!
The objective of this course is to help Scouting units extend their camping season to all 12 months of the year. It is expected that the participants of this course will go back to their units and share the knowledge and skills learned in this course. TAKE IT BACK!!
"Non Semper Erit Aestas"
"It Ain't Always Gonna Be Summer"
Our Train the Trainer program will provide you with the knowledge and materials to conduct cold weather camping training within your units. This is the 27th year that the Pathway To Adventure Council has been presenting this training course. This course covers the skills and techniques needed to ensure a successful, fun, and safe cold weather camping experience.

Some of the skills we'll learn and experience include:
- first aid and cold weather emergency procedures
- tents and shelters
- cold weather sleep systems
- traveling in snow, and making equipment
- nutrition and outdoor cooking in cold weather
- winter games and activities
- snowshoes and cross country skiing
- winter nature and the beautiful winter sky
Cold weather camping mistakes can be serious. This is not a survival course. The skills learned in the Okpik Train the Trainer Course will make cold weather camping an enjoyable, safe experience for you and your scouts.
Attendance at all three classroom sessions and the practical weekend campout are required to complete the course.
When & Where
Classroom Session 1First United Methodist Church
Sunday 10-20-2019 12:30 PM CT to 5:30 PM CT
Past
---
Classroom Session IIFirst United Methodist Church
Sunday 11-17-2019 12:30 PM CT to 5:30 PM CT
Past
---
Classroom Session IIIFirst United Methodist Church
Sunday 12-08-2019 12:30 PM CT to 5:30 PM CT
Past
---
Overnight Practical CampoutCamp Lakota
Saturday 01-11-2020 8:00 AM CT to
Sunday 01-12-2020 12:00 PM CT
Past