OKPIK Winter Camping Adventure 2018/2019
Event Details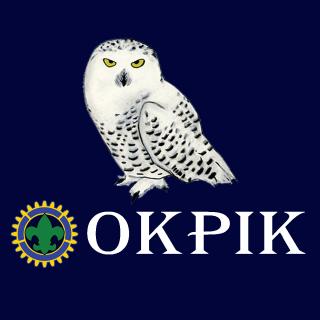 No Registration Needed


Your Troop and Crew has been to Boundary Waters, Sea Base and Philmont, Smokey Mountains, and all of the Boy Scout High Adventure Camps….
NOW it's time for your
WINTER CAMPING ADVENTURE!
Come join us for fun filled, informative and exciting sessions leading up to a great Winter Campout!
Finally !!! the next Adventure for your Adults, Boy Scouts and Crews!! The OKPIK program is a great way to expand your High Adventure outings----into Winter! This is the PTAC's 26th Year of hosting this outstanding winter and cold weather camping program…make sure your Scouts 14 and older don't miss it!!
The OKPIK Winter Adventure Program is a fun, exciting way to learn about:
Snow Shoes
Camping Equipment
Cooking and Nutrition
Winter Tents and Shelters
Winter Travel
High and Low-Tech Clothing Systems
Cold Weather Sleep Systems
Winter Games and Activities
Nature and Winter First Aid
Cross Country Skiing
And so much more
After attending 3 prep sessions with your patrol planning and preparing for your overnight experience, you will have the opportunity to have even more fun on the Winter Adventure Weekend, with a night out in your tent in January!!!
When & Where
Session 1First United Methodist Church
Sunday 10-21-2018 1:00 PM CT to 5:30 PM CT
Past
---
Session 2First United Methodist Church
Sunday 11-11-2018 1:00 PM CT to 5:30 PM CT
Past
---
Session 3First United Methodist Church
Sunday 12-02-2018 1:00 PM CT to 5:30 PM CT
Past
---
OKPIK Winter Camping Adventure CampoutCamp Lakota
Saturday 01-12-2019 8:00 AM CT to
Sunday 01-13-2019 12:00 PM CT
Past