Wood Badge Dinner & Reunion
Event Details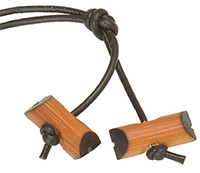 The Wood Badge Alumni Association
PRESENTS
The 2022 Wood Badge Dinner and Reunion


Who? – All past and present members of Gilwell Troop One. Also invited are all those interested in Wood Badge and future Gilwell Troop One members. In other words, YOU are invited to attend!
Those who have participated in Wood Badge are strongly encouraged to bring a guest Scouter who has not participated in Wood Badge.
What? – What is on the agenda for the evening? Some good fun, outstanding fellowship, a guest speaker, a Scouting trivia context, and a door-prize activity featuring a fine selection Wood Badge materials and other items of interest! Highlights:
Guest Speaker: Please welcome Dave Savone, Blackhawk Area Council. Dave served previously as the Central Wood Badge coordinator, as a member of the content development team for the new Wood Badge curriculum, and is the incoming National Wood Badge coordinator

​Trivia contest: Before the dinner, download Kahoot! onto your smartphone.

https://kahoot.com/

Door prize fun: Bf you would like to contribute an item for the door prize game, please reach out to Ken King, council Wood Badge coordinator, at <

pathwaywoodbadge@gmail.com

>
When? - Sunday March 20, 2022: 4:30PM - 7:00PM
Where? - American Legion Post 80 - 4000 Saratoga Ave, Downers Grove, IL
Why? - The Wood Badge Alumni Association is a group of Scouters who provide service and support to the Boy Scouts of America.
Not sure what this Wood Badge thing is all about?
The annual Wood Badge promotional dinner returns! All who have completed Wood Badge training and those interested in training are welcome to learn about Wood Badge and how it helps you become a more effective leader and problem solver in Scouting, at work, and in the home.
Wood Badge is the top level leadership training course offered by the Boy Scouts of America. If you have heard about Wood Badge and If you are new to Wood Badge wish to know more, you are cordially invited to attend this dinner! The dinner will be free for you to attend! Your cost is $0! How can you pass that up!?! All you have to do is register and we'll take it from there! Don't make me use another exclamation point….You're invited!
In the spirt of fellowship, we ask that Wood Badge participants bring items to share. Bring an item based on your patrol from the most recent Wood Badge course you participated in. The dish should serve at least 8. You will select your patrol/dish during the registration process.
Beaver – main dish
Bobwhite – main dish (vegetarian)
Eagle – side dish (vegetable or potato)
Fox – dessert
Owl – Service patrol: Set up/take down help (please arrive 20 minutes early and plan on staying 20 minutes late)
Bear – disposable plate/cups/utensils
Buffalo – beverage
Antelope – disposable plate/cups/utensils
The price for all of this FUN and FOOD is only $5.00!

Cost: $5.00 for previous Wood Badge participants; free to Wood Badge candidates
Attendance is limited to 125 attendees.
This is a uniformed event. Bring out all your Wood Badge regalia!
Donations will be accepted at the door for our Alumni Associations Wood Badge Scholarship Fund. Tickets to participate in the door prize game will be available for purchase as well.
If your actions inspire others to dream more, learn more, do more and become more, you are a leader."
- John Quincy Adams
The Wood Badge experience has inspired EACH of us to be servant leaders who dream, learn and do more. Let us continue to inspire others.
When & Where
The American Legion Hall
Sunday 03-20-2022 4:30 PM CT to 7:00 PM CT
Past