2021 Popcorn Kickoff Party with the Schaumburg Boomers
Event Details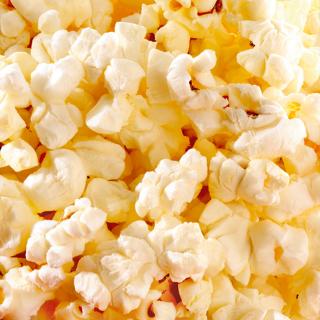 PATHWAY TO ADVENTURE COUNCIL
2021 POPCORN KICKOFF
WITH THE SCHAUMBURG BOOMERS

Batter Up! Spring training for the fall popcorn sale is here. Come out and taste the great Pecatonica River Popcorn, learn about the new products in this year's sale, learn about the new prizes, patches, and pins. This year you will also be able to shoot BB's in our portable ranges!
Pathway to Adventure Council is partnering with the Schaumburg Boomers minor league baseball team to throw one heck of a party.
On Sunday August 8, come to the Boomers Stadium and learn all about the popcorn sale, learn some great selling techniques, have some fun, and then stay for the game.
Each Scout that registers (you must register—we cannot take any walk ins the day of) will receive 1 FREE ticket to the game. Additional tickets will be available for purchase for $8.00. There will be a link to purchase additional tickets as you register.

WINTRUST FIELD (the Boomers Stadium): 1999 S Springinsguth Rd. Schaumburg IL
Event starts at 3:00 PM and ends at 4:30 PM. It will take at least 40 minutes to get through everything.
Baseball game starts at 6:00 PM. Stadium opens to the general public 1 hour prior. You will be required to leave the stadium and re-enter when the general public is let in.
Attention Kernels,
Please join us for an informational session to learn about changes to the sale, taste some of the great Pecatonica River Popcorn, pick up your order forms and prize forms, and get excited about how your unit can knock it out of the park!
Trainings will be approximately 90 minutes, and then there should be a small window to ask questions that may not get covered during the presentation.
You are then invited to stay after and attend a baseball game.* Each unit that registers for the training will receive 1 FREE ticket to the game. You will be able to order additional tickets when you register for the event.

Other Kernel Trainings available (Click link to register):
Saturday August 7—Gary Rail Cats Stadium One Stadium Plaza, Gary IN Starts @2:30 PM
*Wednesday August 11—Berwyn Moose Lodge, 3625 S Harlem Ave, Berwyn IL Starts@6:00 PM (Note: This is just a leader training, there is no game tied into this training)
Questions contact: ptac.popcorn@scouting.org
When & Where
Schaumburg Boomers Stadium
Sunday 08-08-2021 3:00 PM CT to 4:30 PM CT
Past