Merit Badge Clinic In Barrington
Event Details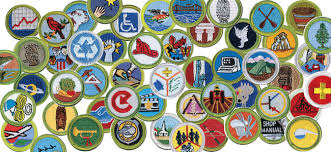 Merit Badge Clinic
When: Saturday April 7, 2018 - 9 am to Noon (check in at 8:30am)
[The last counselor meetings will begin no later than 11:30am]
Where: Barrington United Methodist Church - Fellowship Hall
98 Algonquin Road (East of IL 59 and West of the Palatine Road intersection)
The Clinic features traditional counselor meetings for over 65 merit badges including all three Citizenship merit badges, and many STEM, rare and new merit badges. Advance preparation for the merit badge counselor meeting is needed so Scout can demonstrate understanding of the merit badge subject and requirements accomplishment.
Scouts need to be in their dress uniform ("Class A") to meet with a counselor
PLEASE REVIEW THE ATTACHMENT FOR AVAILABLE BADGES (Right hand of your screen near the top)
Online registration is open through Tuesday April 3 at 9 am. Each Scout may register online for the one merit badge they desire to meet a counselor. Pre-registration allows a Scout to reserve their spot in line. Scouts may register and earn more than one merit badge at the clinic if they are prepared and counselors are available. Scouts will be matched to counselors based on registration sequence
Walk in registration will be available and accepted at the clinic.
If a Scout attending is not able to see a counselor, they will be introduced to a counselor so they can arrange to meet after the clinic.
If you have any questions or concerns, please email ScoutNews.SignalHill@gmail.com.
2018 Spring Merit Badge Clinic is organized by Signal Hill District and hosted by the Barrington United Methodist Church
When & Where
Barrington United Methodist Church
Saturday 04-07-2018 8:30 AM CT to 12:00 PM CT
Past