2018 NOAC Michigamea Contingent
Event Details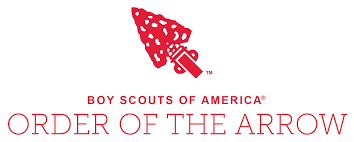 MICHIGAMEA NOAC CONTINGENT
July 29 - August 4, 2018
Register now and make your deposit of $150 for a possible seat in the Michigamea Contingent for the 2018 National Order of the Arrow Conference in Indiana University, Bloomington, IN. The cost to attend has been set at $675. Payment schedule is $150 with registration, $250 due before February 28, 2018, balance of $275 due before April 1, 2018. A $50 late fee will be added to any payment not made on time. Some campership funds may be available based on what is alocated by the Lodge Executive Committee.
On October 1st, Michigamea will need to register for as many NOAC contingent reservations as have been received by that date. This will be subject to the one adult for every three youth rule. To better your chances of being part of the contingent, BE SURE TO HAVE MADE YOUR DEPOSIT ONLINE BY SEPTEMBER 30TH 2017!! The lodge will not find out the exact number of availabile slots for NOAC until after January 16, 2018. Youth (under 21) will be considered on a first registered basis.
Adults (21 and older) will be selected based on the needs of the lodge contingent, with priority to adults in adviser positions within the lodge. The number of adults that go depend on the number of reservations the lodge is given in January, along with the number of youth that have registered. Adults attending are expected to provide transportation for our youth attendees at no cost to the youth. That means we need you to drive, at your own expense, and take youth with you to NOAC! This is a mandate of the adults attending within the contingent.
A $150 deposit is due with your reservation. You will then be placed on our waiting list to attend, and then informed in late January if we have a spot for you to attend. It is our anticipation that we will get all the spots we ask for, but this cannot be guaranteed. If we are unable to offer you a spot then you will get a full refund.
Registrants must be dues paid members of Michigamea Lodge and registered with the Pathway to Adventure Council. Registrants will also need to complete a BSA medical form with physical performed after September 1, 2017. The link for the specific form needed is below.
http://www.scouting.org/filestore/HealthSafety/pdf/680-001_AB.pdf
The lodge will leave for NOAC on July 29th. We will stay at a local hotel and attend the Pre-NOAC patch show that day. This allows the contingent to check in early the first day of NOAC and get the most of the experience.
Included in the total cost are all meals from lunch July 29th through breakfast August 4th, lodging, five full days of program and training, insurance, and recognition items during the six day conference.
NOAC REFUND POLICY - All requests for refunds and cancellation must be made in writing by October 1, 2017 will receive a FULL refund. Up to February 1, 2018 will receive a full refund of all fees paid, if we find an alternate to take your spot, if not you lose $100. Refunds after February 1, 2018 will be honored only if an alternate person is available to take your spot, less a $100 cancellation fee. On April 1, 2018 a $400 cancellation fee only if an alternate can be found to take your spot, and on May 1, 2018, no refunds. The national office only allows substitutions on a youth to youth or adult to adult basis.
When & Where
Indiana University
Sunday 07-29-2018 8:00 AM CT to
Saturday 08-04-2018 1:00 PM CT
Past