National Order of the Arrow Conference 2022 (NOAC)
Event Details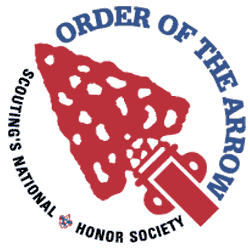 The National Order of the Arrow Conference (NOAC) is the premier event of the Order of the Arrow, and is Scouting's second-largest national event. Over 10,000 Arrowmen from across our nation gather for an inspirational and unforgettable experience full of fellowship, training, adventure, and fun!

During NOAC, Arrowmen will participate in a six-day conference which includes top notch training sessions, cool recreational opportunities, evening shows full of theatrics and special effects, and exciting programs.

The 2022 NOAC will be held from July 25 - July 30, 2022 at University of Tennessee, Knoxville, Tn. Arrowmen can travel to NOAC with a contingent from their Lodge, or as a staff member supporting the thousands of Arrowmen attending the conference.

A $100 deposit (non refundable ) is due at the time of sign up.
The cost is $ 725.00. Payment in full is due by May 13, 2022 After May 13, 2022 the cost is $775.00.
The fee includes transportation to and from the conference, Miami Lodge swag, a set of Miami Lodge contingent patchs, a Miami Lodge t-shirt. Fees also include five nights of housing, five full days of program and training, meals, program and support materials during the six day conference.
Payments can be made on the Council web site.

Don't miss out on NOAC 2022! To reserve your spot in your Lodge contingent sign up today
When & Where
NOACThe University of Tennessee
Monday 07-25-2022 12:00 AM ET to
Saturday 07-30-2022 11:59 PM ET
Past