2024 Camp Falling Rock Ordeal
Event Details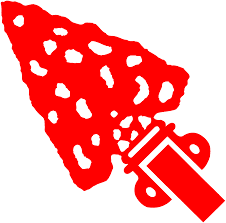 Tecumseh Lodge
Order of the Arrow, Simon Kenton Council, BSA
Ordeal / Brotherhood Weekend
Sept 20-22, 2024 at Camp Falling Rock
This will be our last Ordeal of the season so come out and join us. We will need help in all areas to assist our new members on their voyage through the Order of the Arrow.
Would you like to seal your membership in the OA by taking your Brotherhood? You can do it here for just an additional $25.00. If you took your Ordeal in 2022 or before you're eligible.
If you are a new member that took your Ordeal in 2024 and would like to return to help at another ordeal this year, you can do so for free. Just choose "OA New Member who took their ordeal this year" on the next page. It will be the last choice in the registration type menu.
If you are a new candidate you MUST complete the written Candidate Registration Form which was mailed to you (or it is available from the Attachments box located to the right of this notice) and either mail it in at least 7 days before the event or bring it with you to the event. If you do not have this form you will NOT be permitted to attend the event.
You MUST have been elected into the OA by your Unit after October, 2022 to be eligible to take your Ordeal and join the OA.
Online registration for this event has ended. If you still wish to attend, you can register when you arrive at the camp.
When & Where
2024 OA Camp Falling Rock Ordeal
Camp Falling Rock
Friday 09-20-2024 7:00 PM ET to
Sunday 09-22-2024 9:00 AM ET