Event Details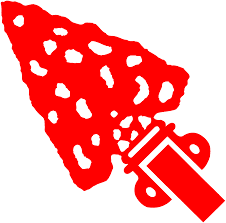 NOAC 2024
(National Order of the Arrow Conference)
University of Colorado, Boulder
July 29, 2024 through AUGUST 3, 2024
The National Order of the Arrow Conference (NOAC) is the flagship national Order of the Arrow event. It is held every two years at a major university campus and is attended by as many as 8,000 Arrowmen from all 50 states. It is second only to the BSA National Jamboree in size and scope. Our largest conference was in 2015, attended by more than 15,000 Arrowmen to commemorate the 100th anniversary of the Order of the Arrow.
We are setting up our Contingent to attend NOAC in 2024. The total cost to attend NOAC will be $1125.00 which includes travel to and from NOAC on Amtrak, several special NOAC contingent Lodge shirts, special contingent lodge flaps and more. If you want to arrange your own travel, the cost will be $775.00. Payments need to be made as follows: $100.00 deposit ASAP, $400.00 additional payment by October 6, 2023 (Fall Fellowship), and the remainder to be paid in full no later than January 31, 2024. These additional payment arrangements will be made with Rob Fanska, our contingent leader.
We will meet at Camp Lazarus Saturday, July 27th and depart from there very early Sunday morning, July 28th. We will then travel by car to Toledo, where we will catch an early morning train to Chicago. In Chicago we will transfer to another train, which will take us to Denver where we will then take a bus to Bolder for NOAC. The return trip will be the reverse of this, where we can be picked up at Camp Lazarus Monday, August 4th.
Reserve your space in our contingent by paying your $100.00 deposit now.
When & Where
University of Colorado, Boulder
Monday 07-29-2024 12:00 AM ET to
Saturday 08-03-2024 11:59 PM ET