2023 Tecumseh Lodge Panther Pass
Event Details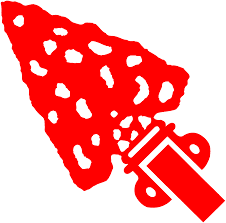 2023 Tecumseh Lodge Panther Pass
Pre-Pay for all the 2023 Tecumseh Lodge events held between April 1st and October 30th, 2023, and we will include your 2023 dues for free. The cost for all this is just $100.00. (If you have already paid your 2023 dues the cost is only $80.00)
Please note: This includes two Fellowships and three Ordeals. This does not include the Lodge Banquet, Vigil Honor events, Conclave, NOAC or FORUM.
If you want to take your Brotherhood at any of these events just let us know at check-in and we can handle it. (There will be an additional fee of $25.00 for that event).
Please go online and register for each event you will be attending during the week prior to the event. This helps us determine how much food we need for the events.
When & Where
Simon Kenton Council, BSA
Sunday 01-01-2023 12:15 AM ET to
Tuesday 07-11-2023 11:59 PM ET