Event Details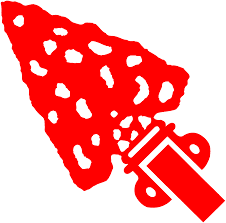 NOAC 2018 (Deposit)
National Order of the Arrow Conference
Indiana University, Bloomington Indiana
July 30, 2018 through August 4, 2018
NOAC is a national gathering of around 10,000 – 15,000 Arrowmen from nearly every Lodge in the Nation.
The cost this year is $600.00 which will include your National NOAC fees, several exclusive Tecumseh Lodge NOAC shirts, special NOAC Lodge flaps, special NOAC Council strips and a pizza party during our trip.
We currently have all the Adult slots filled however we do have room for several more Youth.
A deposit of $100.00 is required to hold your reservation.
When & Where
Simon Kenton Council
Monday 07-30-2018 12:00 AM to
Saturday 08-04-2018 11:59 PM
Past
Contact
Aaron Wyckoff
OA Lodge Adviser
spoons214@yahoo.com

Richard Lohnes
OA - Membership Records Coordinator
rlohnes614@gmail.com
(614) 537-1067

Rich Braessler
Ohio Valley District Director
Rich.Braessler@Scouting.org
614-4362896

Simon Kenton Council
807 Kinnear Rd
Columbus, Ohio 43212
Email: Valorie.Ashburn@Scouting.org
Phone: 614-310-1336