Event Details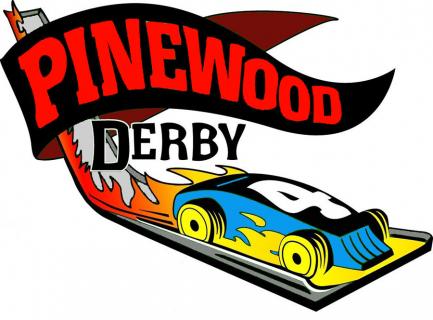 2019 PINEWOOD DERBY Series
Who has the FASTEST Pinewood Derby Car??
Semi-Final Opportunites:
Central Division Championship
Sunday April 7, 2019
Check In 11am-1pm
Racing 1pm - 5pm
Unit Service Center
2241 Woodland Ave., Cleveland, Ohio, 44115
Eastern Division Championship
Saturday April 13, 2019 (This is the correct date, there was an error in the email that was sent out.)
Check In 10am-12pm
Racing 12:00pm - 4:00pm
Lakeland Community College, 7700 Clocktower Dr., Kirtland, Ohio, 44094
Grand Championship Finals Opportunity:
Saturday May 4, 2019
Check In 11am-Noon
Racing Begins @ 12:01pm - 4pm
Menlo Park Academy
2149 West 53rd St, Cleveland, Ohio 44102
---
Participation in these pinewood derby events is not based on geographical location. You can choose whichever location and date is best.
---
Qualifications:
Top 3 winners from each Pack race & the winners from each category (best paint job, most unlike a car, most original car, etc).
EEach Pack may send up to 6 Scouts!!
---
Event Cost:
Early Bird: $5 per racer (ends Grand Championship: April 24th at 11:59pm)
Regular Price: $8 per racer
Registration closes Central: Wednesday April 3st & Eastern: Monday April 8th at 11:59pm & LEC Grand Championship: May 1st at 11:59pm
---
When & Where
Central Division ChampionshipLake Erie Council Unit Service Center
Sunday 04-07-2019 1:00 PM ET to 5:00 PM ET
Past
---
Eastern Division ChampionshipLakeland Community College
Saturday 04-13-2019 10:00 AM ET to 4:00 PM ET
Past
---
LEC Grand ChampionshipMenlo Park Academy
Saturday 05-04-2019 11:00 AM ET to 5:00 PM ET
Past