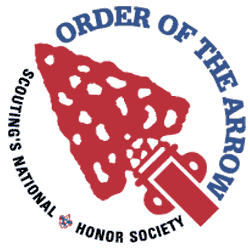 Marnoc Lodge kicks off another great year of brotherhood, cheerfulness, and service. Help us continue to shape the new century and join Marnoc Lodge at our 2017 Winter banquet. Don't forget to register early to renew your membership of the lodge for a discount. I hope to see you all there to have a great night of:
•Food, games, and raffles
•Our wonderful trading post
•More ways to get involved with your lodge
•Earning requirements on your first year Arrowmen award
•Silent auctions
You might also be interested in a 2018 Season Pass to the Spring, Summer and Fall Fellowship. Buy now and save $10.00, visit https://scoutingevent.com/433-oapass to get yours!
Great Trail Council
1601 S Main St
Akron, Ohio 44301
Email:
Phone: 330-773-0415

St Thomas Eastern Orthodox Chruch
Saturday 12-16-2017 4:30 PM to 9:00 PM
Past