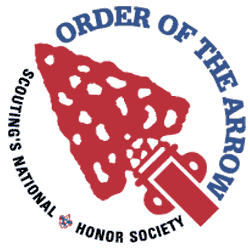 Each Troop must submit their election report (YOUTH) via http://bit.ly/2018_151election. Nominations for ADULTS must be submitted via http://bit.ly/2018_151_adult (Adult nominations require a password that will be sent in an email to the Adult Nominee once their nomination has been accepted by the Lodge.) This system expedites the registration for participation in the Ordeal.
Marnoc Lodge 151 W.W.W. will conduct 5 Ordeal Ceremonies in 2018 (4 at the Manatoc Scout Reservation, and one at Camp Stambaugh). This event will collect information for your units Ordeal Candidates and allow you to reserve a place in one of the Ordeal Ceremonies this summer. The cost of the Ordeal is $55 and may be paid now. All Ordeals are limited to 55 participants.
The Ordeal Fee is $55.00, and must be paid upon registration.
Allen Hoy
Lodge Adviser
adviser@marnoc.org

Nate Watson
Lodge Professional Adviser
nathan.watson@scouting.org
330.773.0415

Great Trail Council
1601 S Main St
Akron, Ohio 44301
Email:
Phone: 330-773-0415

Multiple sessions to choose fromOrdeal #1Camp Manatoc
Friday 06-01-2018 6:00 PM to
Saturday 06-02-2018 10:00 PM
Past
Ordeal #2Camp Manatoc
Wednesday 06-27-2018 6:00 PM to
Thursday 06-28-2018 10:00 PM
Past
Ordeal #3Camp Manatoc
Wednesday 07-18-2018 6:00 PM to
Thursday 07-19-2018 10:00 PM
Past
Ordeal #4Camp Manatoc
Friday 08-10-2018 6:00 PM to
Saturday 08-11-2018 10:00 PM
Past
Ordeal #5Camp Stambaugh
Friday 09-14-2018 6:00 PM to
Saturday 09-15-2018 10:00 PM
Past