Marnoc Lodge Ordeal Registration **POSTPONED**
Event Details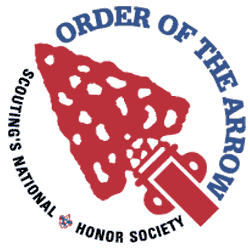 This site your "final stop"
Marnoc Lodge 151 W.W.W. will conduct 5 Ordeal Ceremonies in 2020 (4 at the Manatoc Scout Reservation, and one at Camp Stambaugh). This event will collect information for your units Ordeal Candidates and allow you to reserve a place in one of the Ordeal Ceremonies this summer. The cost of the Ordeal is $55 and may be paid now. All Ordeals are limited to 55 participants.
The Ordeal Fee is $55.00, and must be paid upon registration.
When & Where
Ordeal #5Camp Stambaugh
Friday 10-09-2020 6:00 PM ET to
Sunday 10-11-2020 9:00 AM ET
---
Ordeal #2Camp Butler
Friday 06-26-2020 7:00 PM ET to
Saturday 06-27-2020 10:00 PM ET
Past
---
Ordeal #4Camp Manatoc
Friday 08-14-2020 6:00 PM ET to
Sunday 08-16-2020 9:00 AM ET
Past
---
Ordeal #3 (Revised Date)Camp Butler
Friday 09-18-2020 7:00 PM ET to
Saturday 09-19-2020 10:00 PM ET
Past