Event Details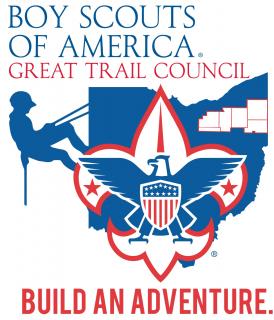 Day Camp is open to all Cub Scouts, including Kindergarten graduates, and will offer an unforgettable outdoor experience with activities ranging from shooting sports to science. Scouts shoot BB guns and bows and arrows; work on badges and adventure loops; cook out; sing songs; learn about nature; make crafts; and play games.
If you have not made plans to attend, you should! Going to camp is a wonderful part of the Cub Scouting experience, and it helps your pack earn Scouting's Journey to Excellence and Summertime Pack Awards. The Pack must provide leadership and adult supervision for their Cub Scouts who attend Day Camp, plus provide for transportation to and from the camps. It is recommended that packs have at least one registered adult leader attend camp for every five to six Cub Scouts. The minimum number allowed at any time is two, of which one of them must have completed Youth Protection Training. Everyone must complete parts A and B of the Annual Health and Medical Record.
Camp takes place rain or shine, is easy to sign up for, provides a lifetime of treasured memories and is very inexpensive.
When & Where
Butler Session 1Camp Butler
Monday 06-22-2020 8:30 AM ET to
Friday 06-26-2020 4:30 PM ET
---
Butler Session 2Camp Butler
Monday 07-13-2020 8:30 AM ET to
Wednesday 07-15-2020 4:30 PM ET
---
Butler Session 3Camp Butler
Thursday 07-16-2020 8:30 AM ET to
Saturday 07-18-2020 4:30 PM ET
---
Stambaugh SessionCamp Stambaugh
Friday 07-17-2020 8:30 AM ET to
Sunday 07-19-2020 4:30 PM ET
---
Butler Session 4Camp Butler
Friday 07-31-2020 8:30 AM ET to
Sunday 08-02-2020 4:30 PM ET