D4 Cub Scout Twilight Camp
Event Details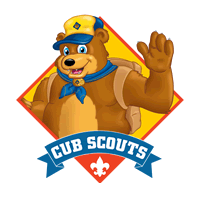 Cub Scout Twilight Camp
July 14 -16, 2020 (Tuesday, Wednesday & Thursday)
Kensington Runestone Park
5:30 pm to 9:30 pm each day
We know that the weekends are busy in the summer - so we are doing something new this year! We are conducting Day Camp during the week and later in the day.
Packs can choose how many days for your Scouts to attend (1, 2 or all 3 days). We hope that your pack has a Camp Coordinator to help with scheduling drivers to carpool to camp and making sure enough adults attend camp with the Scouts.
When Scouts attend camp all three days - they will have more time to do the highlight activities (bb guns and archery), make a better craft project and have the chance to participate in a campfire program.
Daily Schedule:
5:00 pm - check in
5:30 pm - activities begin
9:20 pm - closing ceremony
9:30 pm - on the road back home
Cost:
Scouts attending 1 day ($35), 2 days ($45) all three days ($55)
Adults - free
Parents that work during the day don't have to use entire vacation days to attend camp with their Scout - just leave early from work for a few days.
Note - All participants (youth and adults) will be required to turn in a health form prior to the start of camp.
When & Where
Twilight CampKensington Runestone Park
Tuesday 07-14-2020 5:30 PM CT to
Thursday 07-16-2020 9:30 PM CT