College of Commissioner Science 2019
Event Details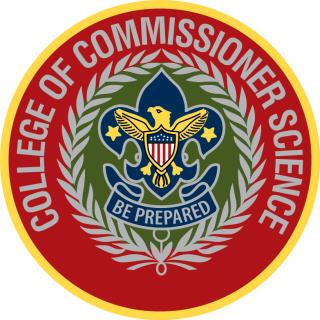 The College of Commissioner Science is not just for commissioners, many of the classes being offered would be very helpful for unit leaders. Any leader may participate in the college.
Registration is now closed - walk in participants on Saturday will be welcome
If this is the first time you have used the new registration system, we encourage you to scroll down and download the "Registration Instructions CCS" at the bottom right side of the page.
If you are signing up for one of the online degrees, you will have a set schedule and will not be able to select any classes - they will be automatically scheduled for you. You can see which classes they are by downloading the 2019 Information and Course Catalog document below.
Check-in starts at 7:30 am and the first class begins at 8:00 am. The last class ends at 6:30 pm.
For your personal history of classes completed, please contact Carl Ness (contact information is on this page to the right).
Participate Online if you can't attend in person:
The Bachelor's degree and the Roundtable courses can be done online using the Go to Meeting video conference program. This is not a recording. You will participate in the courses in real-time.
Hotel information:
For those locating for overnight accommodations, a block of rooms have reserved at Fairfield Inn & Suites by Marriott, 514 Gateway Dr NE, East Grand Forks, MN 56721. Rate is $119 per night for a double queen room (regular rate is $189). Rate may be less for single king room. Reservations can be made by March 22 by calling (218) 399-3030 and indicate you are with the College of Commissioner Science.
When & Where
Our Savior Lutheran Church
Saturday 04-13-2019 7:30 AM CT to 5:30 PM CT
Past