2021 Wilderness Winter Camp
Event Details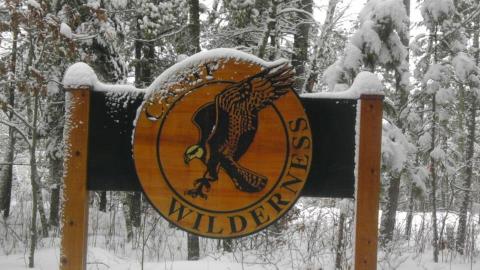 Winter Camp Weekends at Camp Wilderness
Brrrr-ing your Pack or Troop to Camp Wilderness! Cabins are rented on a first-come, first-served basis. Register today!
The weekend fee for Winter Camp is $4 per participant, plus the cost of cabin(s) reserved. The weekend participant fee covers the following:
Building heat
Plowing of roads
Trail grooming
Winter Camp patch
Note - due to COVID the use of tubes & sleds will be limited to what the Scout brings from home and we encourage only sharing among family members
More information can be found in the Winter Camp Leader's Guide, which will be published shortly. When available, the Leader's Guide will be located under this event's Resources, along with the required Health Forms!
When & Where
Session OneCamp Wilderness
Friday 01-01-2021 7:00 PM CT to
Sunday 01-03-2021 9:00 AM CT
---
Session TwoCamp Wilderness
Friday 01-15-2021 7:00 PM CT to
Sunday 01-17-2021 9:00 AM CT
---
Romp WeekendCamp Wilderness
Friday 01-29-2021 7:00 PM CT to
Sunday 01-31-2021 9:00 AM CT
---
Session ThreeCamp Wilderness
Friday 02-12-2021 7:00 PM CT to
Sunday 02-14-2021 9:00 AM CT
---
Polar Cub WeekendCamp Wilderness
Friday 02-26-2021 7:00 PM CT to
Sunday 02-28-2021 9:00 AM CT
---
Session FourCamp Wilderness
Friday 03-12-2021 7:00 PM CT to
Sunday 03-14-2021 9:00 AM CT