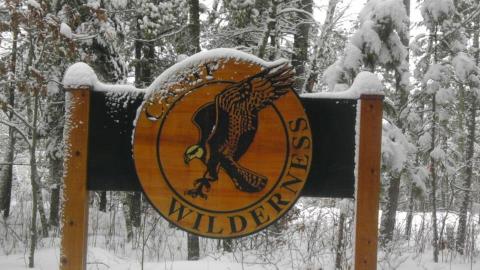 ROMP Weekend at Camp Wilderness
ROMP Weekend is a filled with fun! Join us for "sleigh" hay rides, broomball, ice fishing, sledding hill races, and much more! Cabins are rented on a first-come, first-served basis. Register today!
Please note: This online registration will only be covering the Cabin Reservation portion of the weekend fees. No participant fees will be acquired under this online reservation. Payment of all participant fees will be required and collected during the Check-Out process of your weekend at Camp!
The weekend fee for Winter Wonderland is $35 per participant, plus the cost of cabin(s) reserved. The weekend participant fee covers the following:
Event day programs & registration

Winter Camp Participant Fee

Saturday Lunch & Supper

​

Breakfast on Saturday & Sunday is not covered by this fee; however, these are available for an additional $11 total.

ROMP Patch

Equipment rentals

​

Sleds, tubes, skis, & snowshoes!
More information can be found in the Winter Camp Leader's Guide, which will be published shortly. When available, the Leader's Guide will be located under this event's Resources, along with the required Health Forms!
Tom Barry
Program Director
701-499-0643

Center for Scouting
4200 19th Ave South
Fargo, North Dakota 58103
Email: fargo@nlcbsa.org
Phone: 701-293-5011

Friday 02-08-2019 7:00 PM to
Sunday 02-10-2019 10:00 AM
Camp Wilderness
More Information