2020 Camp Bowers Virtual & In-Camp Experience
Event Details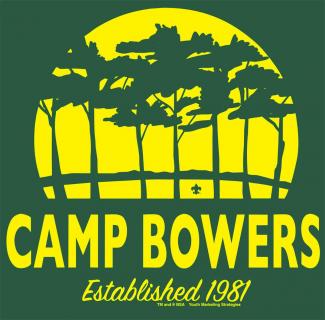 Our summer camp leadership team has been hard at work developing an engaging and fun program for Scouts. Virtual merit badges will be offered Monday through Thursday as well as an in-camp experience at Camp Bowers on Saturday. There will be three weekends for Scouts to choose from and registration is first come first serve for Scouts. There will be a participant limit for all sessions. The program fee is $135 per Scout.
Virtual Week
Each session of Virtual Week will run from Monday through Thursday where Scouts can sign up for up to 4 separate merit badges. We will be using a Zoom platform to conduct our virtual merit badge sessions. Classes will have attendee limits based on the content taught. There may be requirements that we cannot complete virtually and could be assigned outside of the classroom. Scouts will have an opportunity to work on non-virtual requirements during the Saturday In-Camp Experience at Camp Bowers. Scout's from all over the nation can participate in our Virtual Week, please remember that we will be operating under Eastern Standard Time.
In-Camp Experience at Camp Bowers
Scouts will have the opportunity to go to Camp Bowers on the Saturday of their registered session. Our staff will have several program areas open where scouts can finish up requirements that couldn't be completed virtually as well as work on some additional one-day merit badges and activities. Programming will operate from 10:00 am-12:00 pm and 1:00 pm-5:30 pm. Participants must be offsite by 6:00 pm.
When & Where
Week 1 Virtual & In-Camp ExperienceCamp Bowers
Monday 07-06-2020 8:00 AM ET to
Saturday 07-11-2020 6:00 PM ET
Past
---
Week 2 Virtual & In-Camp ExperienceCamp Bowers
Monday 07-13-2020 8:00 AM ET to
Saturday 07-18-2020 6:00 PM ET
Past
---
Week 3 Virtual & In-Camp ExperienceCamp Bowers
Monday 07-20-2020 8:00 AM ET to
Saturday 07-25-2020 6:00 PM ET
Past