2021 Camp Bowers Summer Camp
Event Details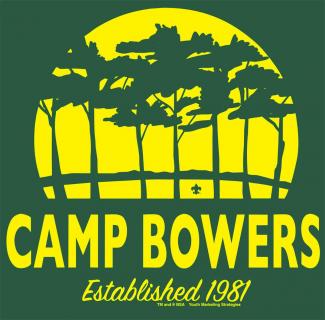 ARE YOU READY FOR SUMMER CAMP??
Camp Bowers, located in the Carolina Bays of Southeastern North Carolina, has been serving Scouts for more than 30 years. The premier summer camp encompasses more than 1,400 acres of pristine Long Leaf Pine Forests along the shores of the 35 acre Lake Katherine. Owned and operated by Cape Fear Council, Camp Bowers provides unique and exciting programs for Scouts of all ages.
Nestled in the heart of Southeastern North Carolina, our camp is just a short drive from Wilmington, Fayetteville, and Raleigh. We offer 8 campsites each complete with their own pavilion, latrine, and showers.
Camp Bowers offers a variety of programs for Scouts to participate in, including the Trail to Adventure (first year campers), BSA Lifeguard, Project C.O.P.E. and many more. A picturesque waterfront for canoeing & kayaking, high ropes & low ropes courses, and competitive shooting spots are just a few of the activities available. Located on 1,487 acres of wooded property on Bladen County, it is the perfect home for your next Summer Camp Adventure.
When & Where
Week 1Camp Bowers
Sunday 06-20-2021 1:00 PM ET to
Saturday 06-26-2021 10:00 AM ET
---
Week 2Camp Bowers
Sunday 06-27-2021 1:00 PM ET to
Saturday 07-03-2021 10:00 AM ET
---
Week 3Camp Bowers
Sunday 07-04-2021 1:00 PM ET to
Saturday 07-10-2021 10:00 AM ET
---
Week 4Camp Bowers
Sunday 07-11-2021 1:00 PM ET to
Saturday 07-17-2021 10:00 AM ET